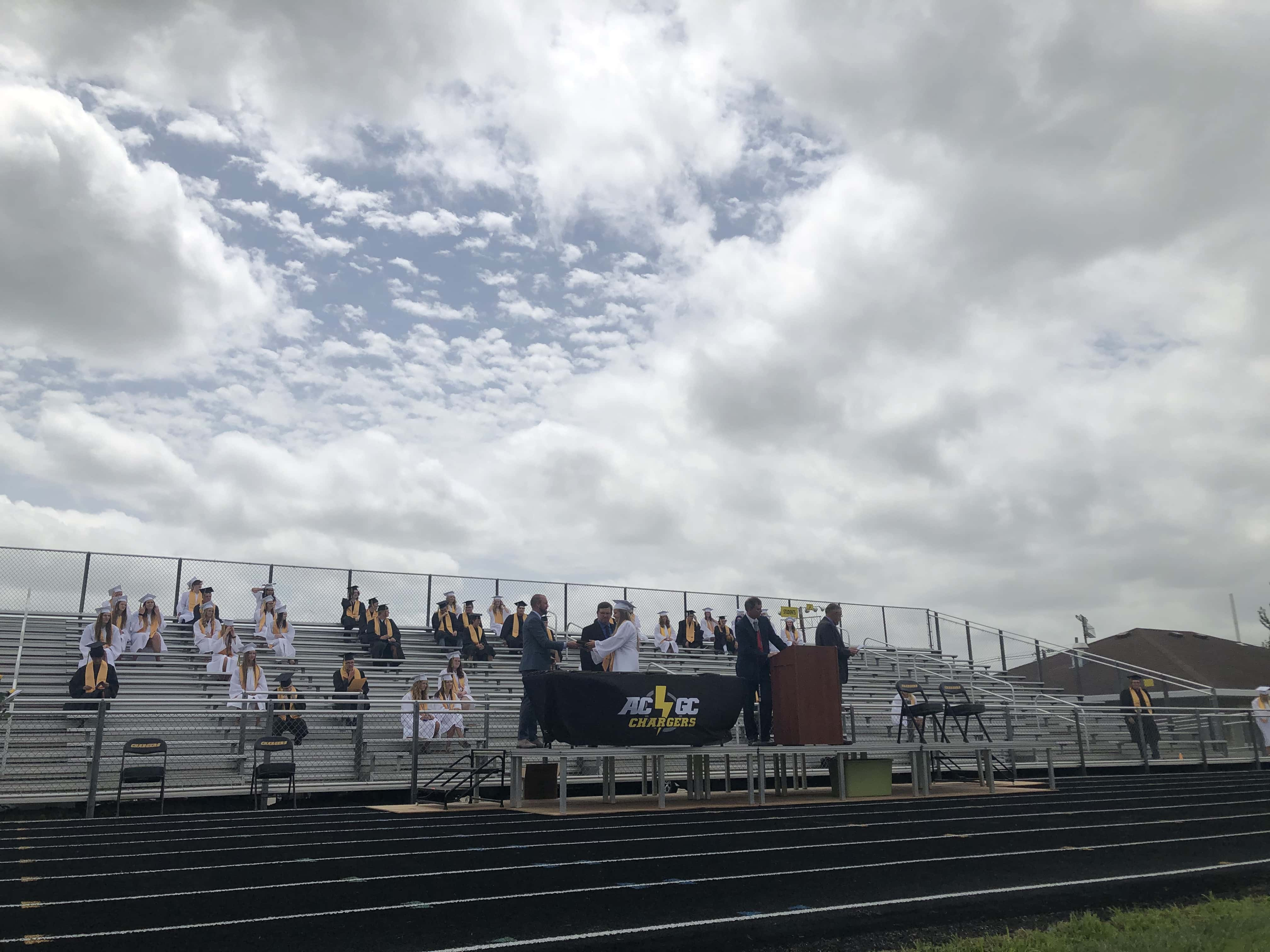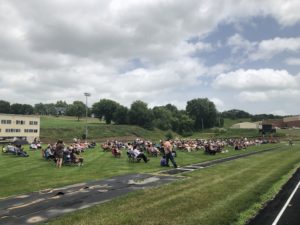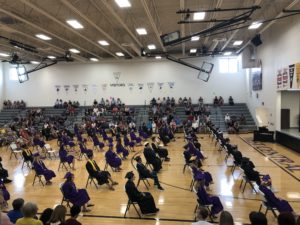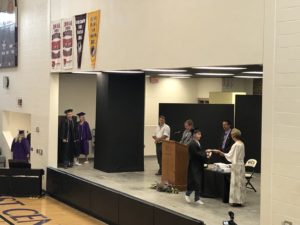 The Adair-Casey/Guthrie Center and West Central Valley seniors closed the book on their high school careers with commencement ceremonies held Sunday afternoon.
The AC/GC Districts held their ceremony at the football field in order to follow social distancing procedures. The graduates sat in the bleachers behind a stage set on the track as families sat in lawn chairs and on blankets in the football field in front of them. They also molded their traditional senior awards night event into the ceremony, as Superintendent Dennis McClain announced any awards or scholarships each graduate received, as well as post-secondary plans as the graduates crossed the stage for their diploma.
West Central Valley held commencement in the high school gym, with the graduates sitting in chairs spaced out across the gym floor, and families spaced from each other in the bleachers. Besides receiving their diplomas, the graduates also enjoyed a welcome address from senior Homeen Patel, and speeches from co-valedictorians Kaila Findley and Hope Livermore.