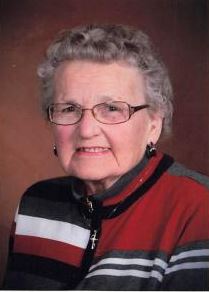 Celebration of Life Services for Itha Carns, 90, of Fontanelle will be held on Wednesday, July 8, 2020, at 10:30 a.m. at the Emmanuel Lutheran Church in Fontanelle with burial following in the Fontanelle Cemetery.  Pastor Steven Broers will officiate the service.  The Steen Funeral Home in Fontanelle is in charge of the professional arrangements.  Online condolences may be left to the family at www.steenfunerals.com.
 You may livestream the service at www.facebook.com/FontanelleLutheran.
 Due to state and federal guidance on gatherings due to the COVID-19 pandemic, the family requests masks to be worn and there will be limited seating at the church. Open Visitation without the family present:Will be held on Tuesday, July 7, 2020, at the Steen Funeral Home in Fontanelle from 3:00 p.m. to 7:00 p.m.
 In lieu of flowers memorials may be made to the Emmanuel Lutheran Church or to the Adair County Historical Society.