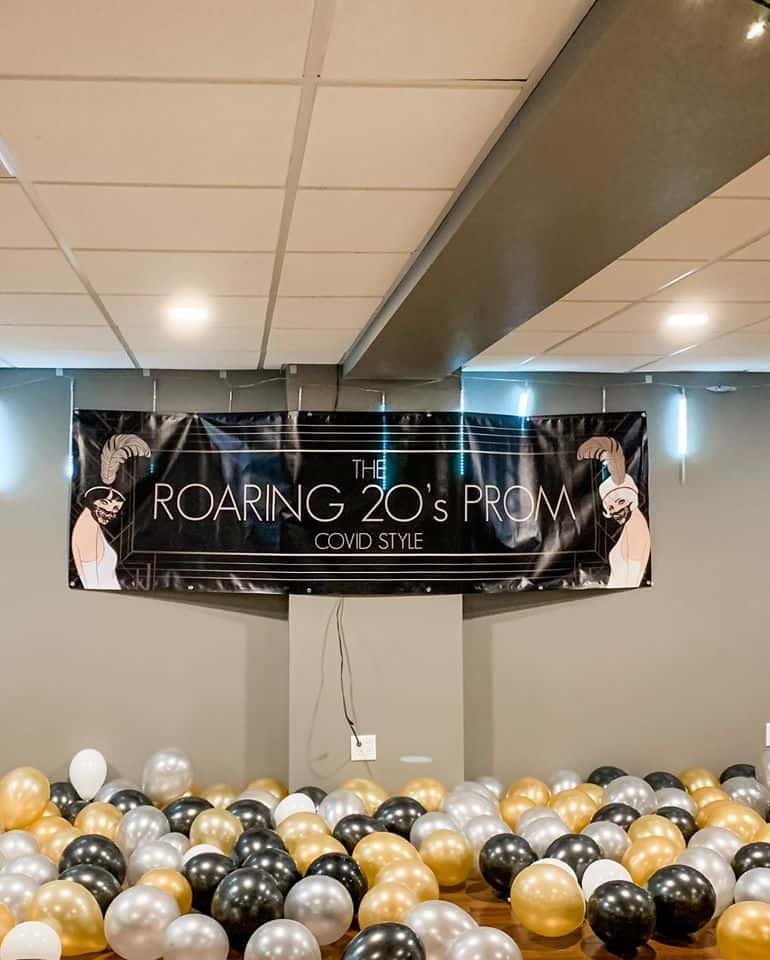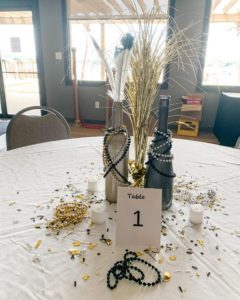 Photos courtesy of Steph Reinhart
The Panorama junior and senior students got to have a night of glamour and fun at the District's grand march event and the unofficial prom that took place afterwards Saturday.
The District hosted a grand march in Panora's downtown square for the students to have a chance to don their formal wear, before attending a "Roaring 20s" themed-unofficial prom organized by Panther parents at The Port restaurant. Organizer Steph Reinhart says they were able to pull off a safe, successful event that was put together over the course of a few weeks with over $3,000 in donations collected from the community to make this a special and free event for over 100 students. The evening included a buffet dinner and ice cream bar, photo booth, face mask decorating, live band, and dancing. They also held the prize drawings that are typically reserved for an after prom event. Reinhart thanks all those who helped make the event a success for students who've been dealt with a lot of changes and cancelled events due to COVID-19.