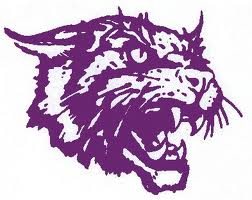 The West Central Valley Wildcats softball team put on a good showing over the weekend, competitive in both games but unfortunately unable to get a win. They lost both of their games on Saturday, losing 8-6 to Melcher-Dallas and 2-1 against Seymour in the Coal Miners Classic.
After trailing 7-0 to the home team, WCV was able to put up four runs in the fourth inning and two in the fifth, but their rally just fell short. Freshman Tasha Williams had a big game getting three hits including two doubles and a pair of RBIs as well.
The game against Seymour was a pitching clinic for both teams, as both sides went scoreless through regulation. The Warriors then scored two in the eighth inning, and West Central Valley could only counter with one run in the frame for a tough loss. Freshman Marissa Hagen was the hard luck loser giving up only one earned run in the loss and six hits total in the game.
West Central Valley will have a lot of big games upcoming this week, as they hope to pile more wins as the calendar nears the end of June.