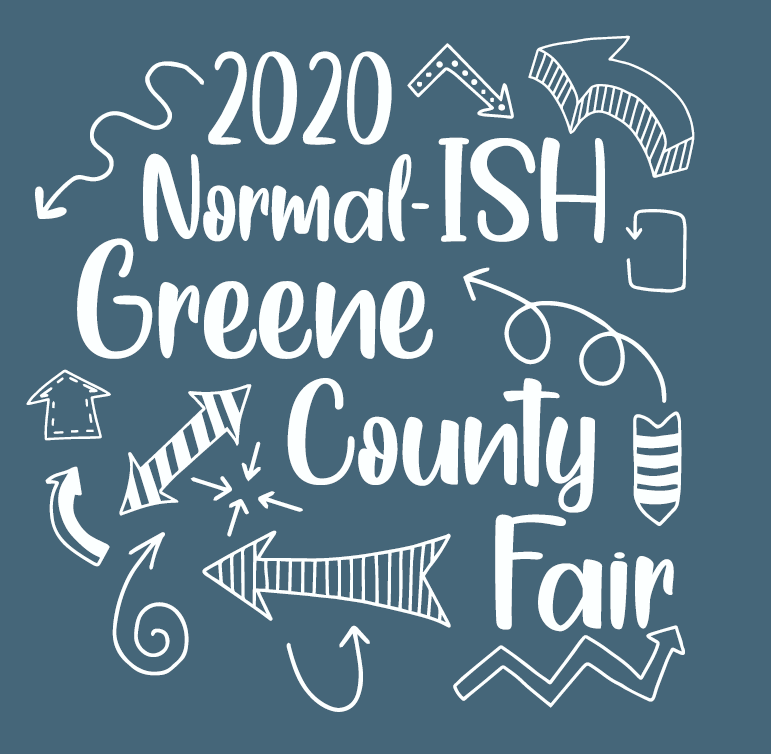 Image courtesy of Greene County Extension Facebook page
The 2020 Normal-ish Greene County Fair begins tomorrow with static exhibit drop-offs.
Greene County Extension 4-H and Youth Coordinator Kayla Willms says 4-H'ers will be dropping off their static exhibits to Clover Hall with assigned times for each club. Willms urges everyone to stay in their vehicles until an Extension staff member escorts you inside to better observe social distancing. Willms points out the static exhibits will be judged on Monday and Tuesday without 4-H'ers present to further prevent the spread of COVID-19. 
As for livestock, Willms notes all stalling and entry fees are due tomorrow, along with entries for communication exhibits and the fashion show. With the recent announcement from the Iowa State Fair allowing for state shows to take place for 4-H'ers, Willms believes that will help give Greene County 4-H'ers even more to look forward to after the county fair for both livestock and static exhibits.
"So we do have some families that are going to participate in the 4-H and FFA state shows. I'm all for them going, and participating, and showing off their projects. Just like the county fair we're about to have I want them to be able to show off what they have worked so hard for. And then for our static projects, we will still pick what we consider state quality projects. It may not be a normal year but at least we'll have something and there's still quality projects out there that deserve that recognition."    
Willms adds to help them provide a safe environment against COVID-19 for 4-H'ers to show their projects, no one from the general public is allowed in Clover Hall to see the static exhibits. To hear more from Willms about the county fair, listen to tomorrow's Community State Bank in Paton Let's Talk Greene County program.