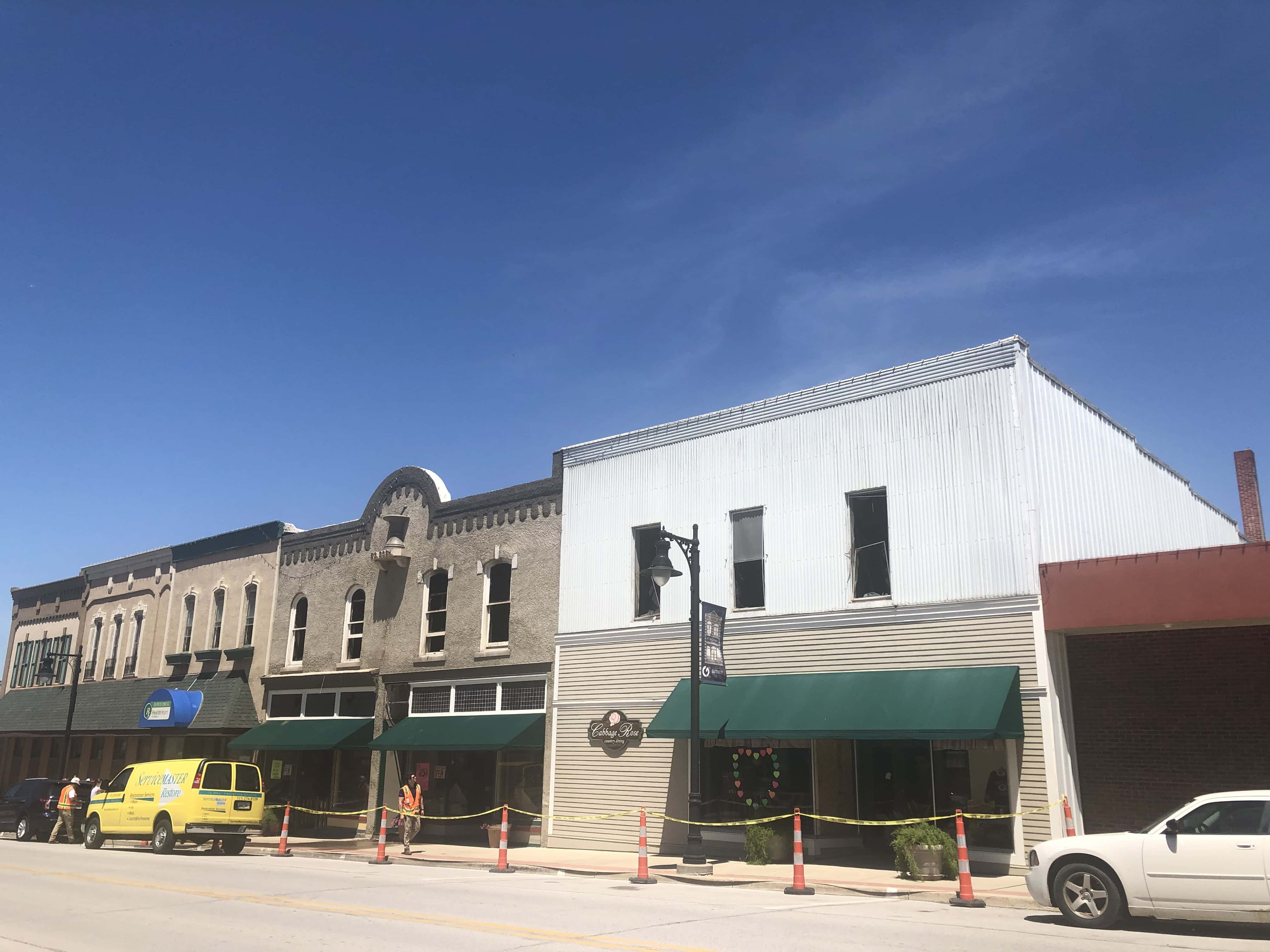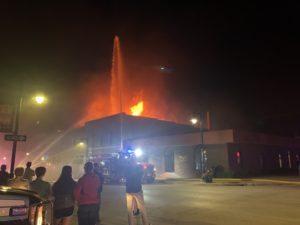 The businesses affected by the upper story fire in downtown Guthrie Center have either shifted their operations to another building or are still in the process of reopening.
Guthrie Center Area Development Corporation President Dennis Flanery has been in contact with the owners whose businesses were closest to the fire that overtook the second floor apartments above Strawberry Patch boutique the night of June 24th, in which no one was injured. Dowd Drug Pharmacy suffered mostly water damage, and is currently filling prescriptions at the former Carvers Ridge location across the street. The Rumelhart Financial Services and Hospice of the Midwest building fortunately incurred no damage and is operating as normal. For Dave and Marlene Lake who own Cabbage Rose and Strawberry Patch, Flanery says they might begin offering to-go food orders this weekend, but it will take a considerable amount of time to assess and repair the building that houses Strawberry Patch before the store reopens.
Flanery is hopeful that these businesses will eventually recover, "The pandemic kind of provided us a good clue as far as our community really steps up to support our businesses and I really think that will be the case here. I think as the business owners go about getting their buildings ready again and getting their inventory back and get going I really think the community's going to step up and help to support them."
Flanery adds he's grateful the fire didn't spread any further than the single block and everyone got out safe. To hear more from him, listen to today's Let's Talk Guthrie County program on air and at raccoonvalleyradio.com.