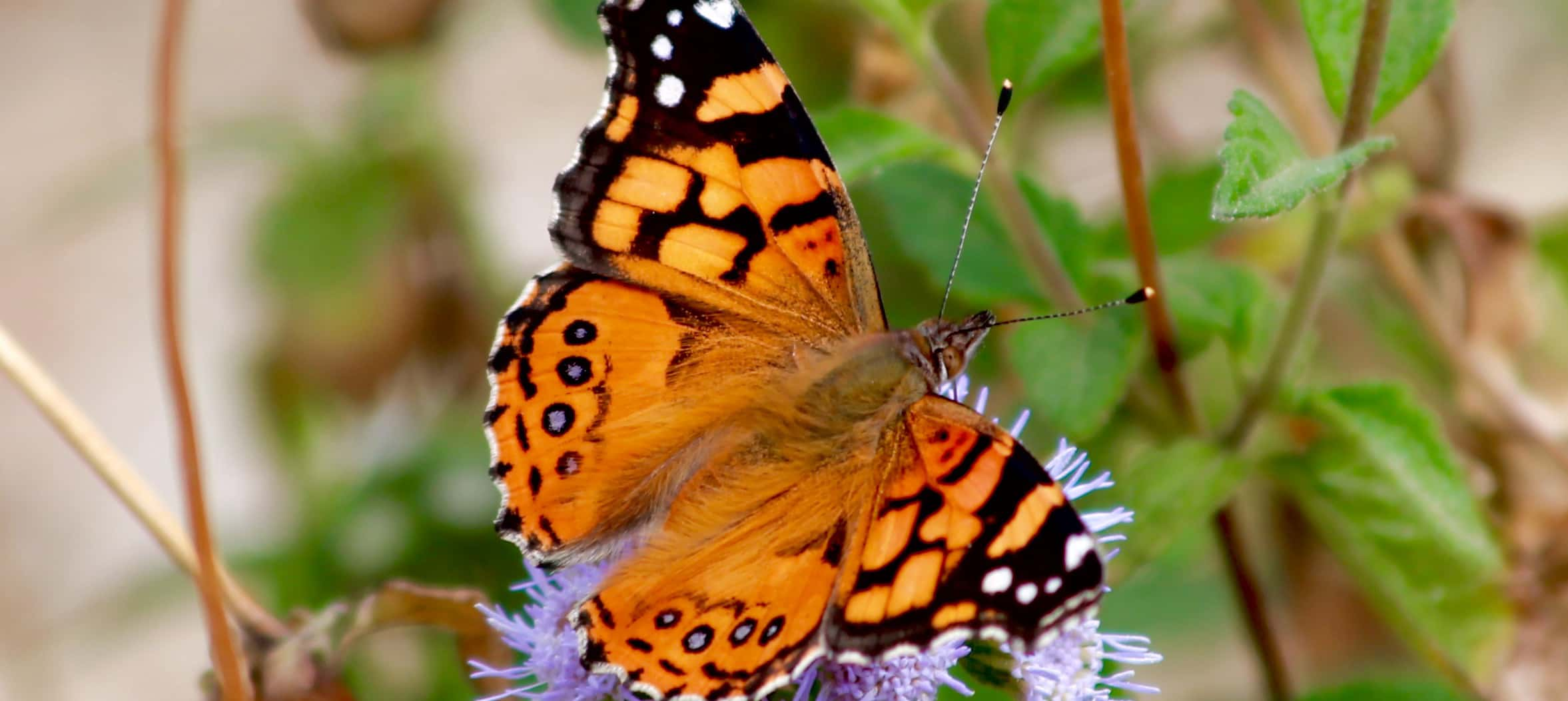 Image courtesy of wildlife.org
As the growing season continues, the focus of many farmers in central Iowa has shifted to pest and disease control.
ISU Extension and Outreach Field Agronomist Meaghan Anderson notes that one of the primary pests for farmers to be aware of this season is once again the painted lady butterfly, which showed up in unprecedented numbers last year. "This is a really similar time of the year to last year, where right around the Fourth of July we were noticing a lot of the butterflies flying. And then by the middle of July we had really significant populations of those painted lady butterflies in their larval form, the thistle caterpillar, eating on the beans. So I don't think our populations will be like they were last year, but it's going to be important to monitor that because it could be quite variable from field to field. And we'll want to be keeping an eye out to make sure that we don't need to treat for that."
Anderson says other pests to be mindful of if the dry conditions persist include spider mites and soybean cyst nematode. Finally, she advises farmers and homeowners alike to keep an eye out for Japanese beetles, which have already been spotted in the area. To learn more about this and other farm topics, click the link below to listen to the recent Perry Fareway Let's Talk Dallas County program with Anderson.
https://www.raccoonvalleyradio.com/2020/06/26/lets-talk-dallas-county-6-26-2020-meaghan-anderson/