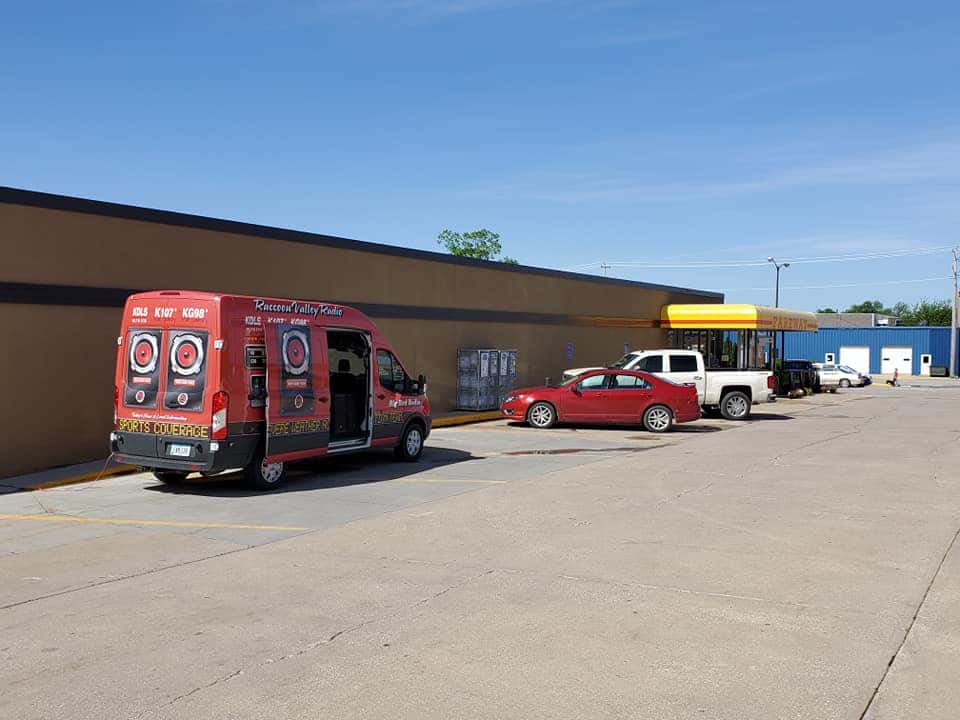 Very little about this year's fundraising efforts for the Perry Fourth of July Fireworks Drive has been conventional, though this week has marked the return of a popular donation promotion.
The annual Fireworks Drive Round-Up began on Monday and will run through Saturday at both the Perry Hy-Vee and Fareway stores. For those unfamiliar with how it works, anyone who shops at either grocery store this week will be asked at the register if they would like to round up their total to the nearest dollar or more, with the remainder donated to the fundraiser. Perry Chamber of Commerce Director Lynsi Pasutti says though the Round-Up was delayed a few months due to the COVID-19 pandemic, she's hopeful it will still help them get closer to their fundraising goal of $12,000.
She adds, it's always fun to see the friendly competition between the two stores, as they attempt to outraise the other. Pasutti notes the Raccoon Valley Radio Big Red Radio will be helping with the promotion today and Friday, with the latter coinciding with the conclusion of the inaugural Big Boom Bracket Battle. "So kind of overlapping initiatives here, but all for the fireworks. So that's just a fun thing (and) a good tradition to carry on, and a simple way to donate. It all adds up, so from pennies to full dollars, we'll take it all! Every little bit helps."
The Big Red Radio will be at Hy-Vee from 4-6 p.m. today and at Fareway from 11 a.m. – 1 p.m. Friday to broadcast live, play music, and provide public address services for the events. To learn more about this and other Perry Chamber events, click the link below to listen to the recent Perry Fareway Let's Talk Dallas County program with Pasutti.
https://www.raccoonvalleyradio.com/2020/06/29/lets-talk-dallas-county-6-29-2020-lynsi-pasutti/