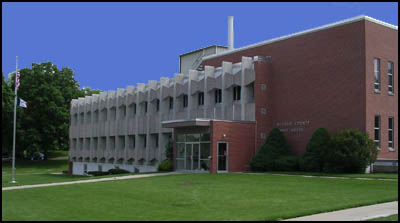 A new state law allowing weapons in courthouses will be discussed at the Guthrie County Board of Supervisors' meeting today.
The Board will also receive an update on the law enforcement center project, consider adopting a resolution for fiscal year 2020 salaries and wages and a resolution authorizing the county auditor to issue payroll checks without prior Board approval. They will also consider resolutions for periodic fund transfers for Adair and Guthrie County Emergency Management Agency and the Secondary Roads Department, and consider a payroll change notice for Katherine Shaw.
The Board will meet electronically at 9 a.m. Dial-in number is 641-297-7000, conference ID is 17045.