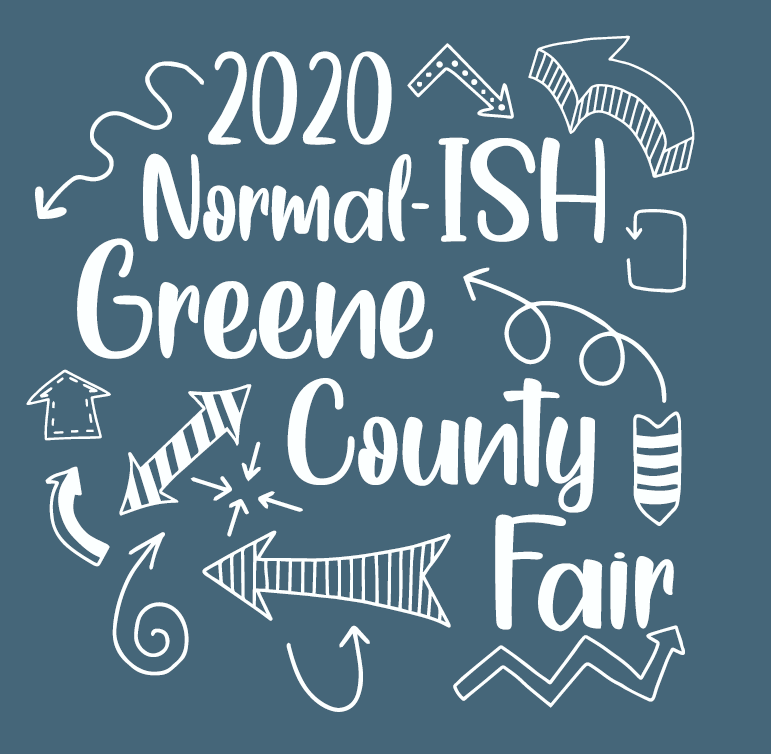 Image courtesy of Greene County Extension Facebook page
The 2020 Greene County Normal-ISH Fair continues this week.
There are several COVID-19 related changes to the fair, such as  the public excluded from the 4-H and FFA livestock shows. One major change is the addition of a Virtual Clover Cafe. Greene County Extension 4-H and Youth Coordinator Kayla Willms says with the decision to close Clover Cafe during the fair, the Greene County 4-H Foundation created a Virtual Clover Cafe instead. Willms notes several local restaurants have agreed to have county fair specials for the 4-H'ers and their families.
"Those restaurants are Doc's Stadium, Subway, Junkyard Cafe, Bett & Bev's, and the 30 Yard Line. Another thing, we usually have punch cards available for our 4-H'ers (to use at the Clover Cafe). Farmers Mutual (Insurance) here in Jefferson has offered to give $10 in (Jefferson Area) Chamber Bucks to each 4-H'er. That way they can also get a free meal somewhere in town and use their Chamber Bucks to do that."   
Tomorrow will be a scaled down version of livestock shows with the poultry show at 9am and the rabbit show at 2pm, which is only open to 4-H'ers and their families. Raccoon Valley Radio's Lil' Big Red Radio will be broadcasting live this week from the fair, with tomorrow from 10am-4pm. Remember to check out the Greene County Fair page on the right-hand side of raccoonvalleyradio.com's homepage. There you will find stories, results and a fair schedule.