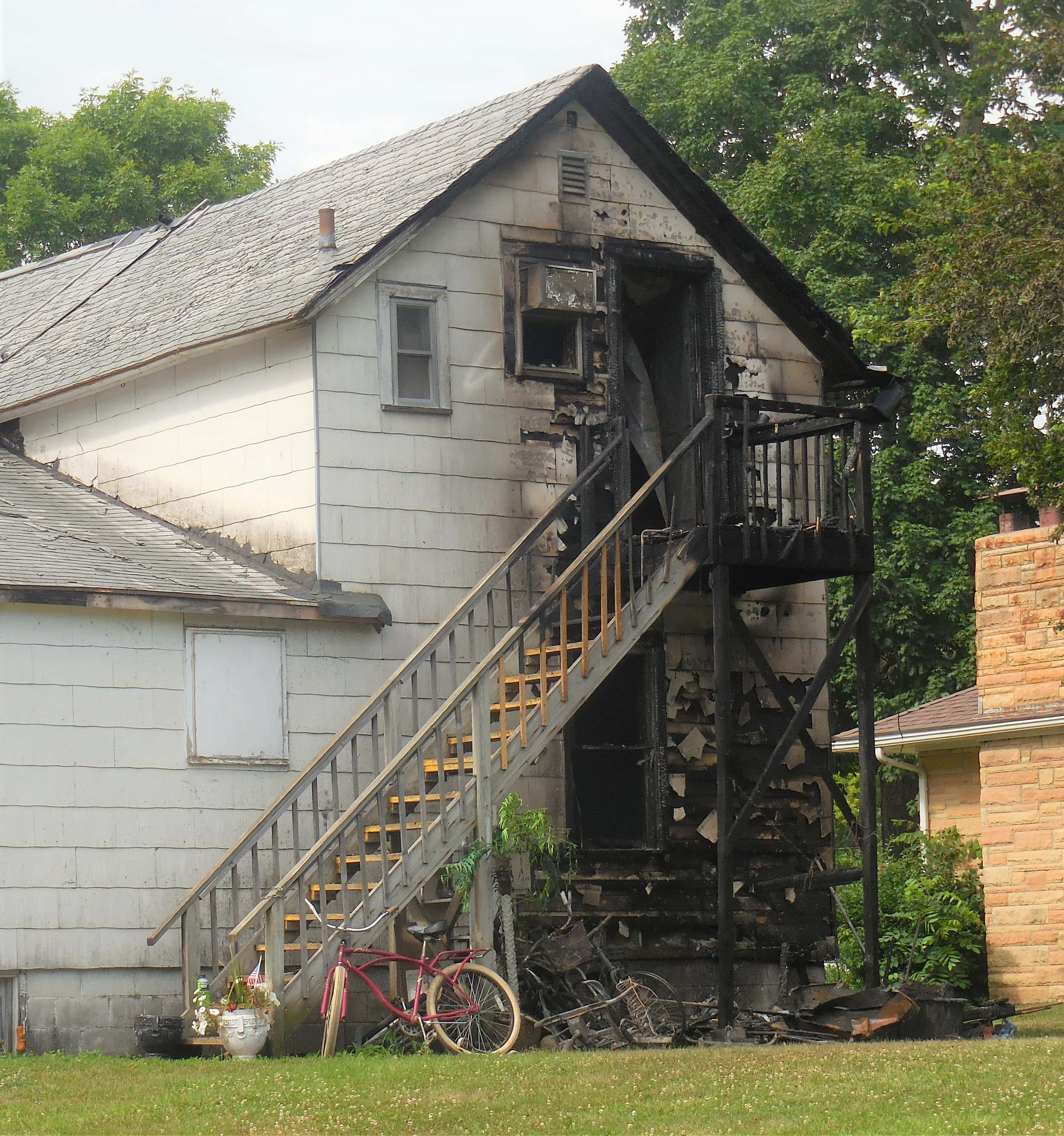 A residential fire resulted in damages in Jefferson Monday evening.
The Jefferson Police and Fire departments, Greene County Sheriff's Office and Greene County Ambulance responded to the fire at 406 East State Street at 6:46pm. Fire Chief Jack Williams said that when they arrived on scene, flames were going up to the second story of the rental property on the north side. 
Williams said fire crews battled the blaze for 90-minutes. Extensive damage was done to the exterior of the north side of the apartment building. He believed the fire started from a cigarette that was left near a pile of trash underneath the outside stairwell. No one was inside the building during the incident, and no one was hurt. Williams noted firefighters had to be rotated as a precaution due to the extreme heat.
According to the Greene County Assessor's real estate website, the property is owned by William Cozad.