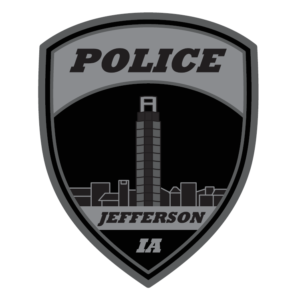 Monday, July 6th
2:14pm: Don Yepsen reported receiving obscene messages on his land line answering machine.
5:45pm: Melinda Millard reported being harassed at work by a co-worker. The officer is investigating.
6:46pm: Officers assisted the GC Ambulance and the Jefferson Fire Department with a house fire at 406 East State Street. The Fire Chief believes the fire started outside next to the building. The interior of the residence suffered only heavy smoke damage. Some structure damage existed on the north exterior of the residence. No one was present in the residence when the fire started.
8:19pm: Amanda Carlson reported a juvenile riding a dirt bike on the streets in the 700 Block of South Locust Street. The officer did not locate the reported vehicle.
8:49pm: Nick Weber reported a Burglary had occurred at 206 North Oak Street. A TV and Xbox had been removed from the residence. Entry was gained by removing glass from the front door to the residence. A neighbor advised the officer of a White Van and three subjects backed up to the residence and removed the items. The officer is investigating.
Tuesday, July 7th
3:14am: Tony Ratliff requested an officer at 504 South Oak Street to remove an unwanted female. The officer worked to help the two separate for the evening. The female left the residence after gathering some of her property.
7:06am: Robert Gilmore reported a suspicious male looking into his vehicles at 611 West Adams Street. He provided the officer with the description of the male and a white van he had left in.
7:50am: Doug Sukovaty reported a fox in a live trap in the 100 Block of West McKinley Street. The officer made contact with the property owner and removed the fox from the city limits for the owner.
9:39am: Greg Ruth reported overnight damage in his building at 704 North Elm Street. Unknown subjects had gained entry through a window and broke numerous glass objects inside. A cordless grinder was also taken from the property. The officer is investigating.
10:44am: Shannon Otterson requested officers at 806 West Washington to help with an Unruly male juvenile son. The officer's investigation led to a Juvenile Criminal Charge of, "Assault – Simple" being sent to the court for the 15-year-old male.
6:17pm: An officer assisted a deputy dealing with a vehicle which was having mechanical issues at Elm and Madison Streets. The vehicle was pushed out of the roadway.
11:06pm: Jana Derry requested a Welfare Check on her two young sons at 608 North Chestnut Street. The officer made contact with the father and the kids and determined they were fine.
Note: All charges are merely an accusation. All defendants are presumed innocent until and unless proven guilty.