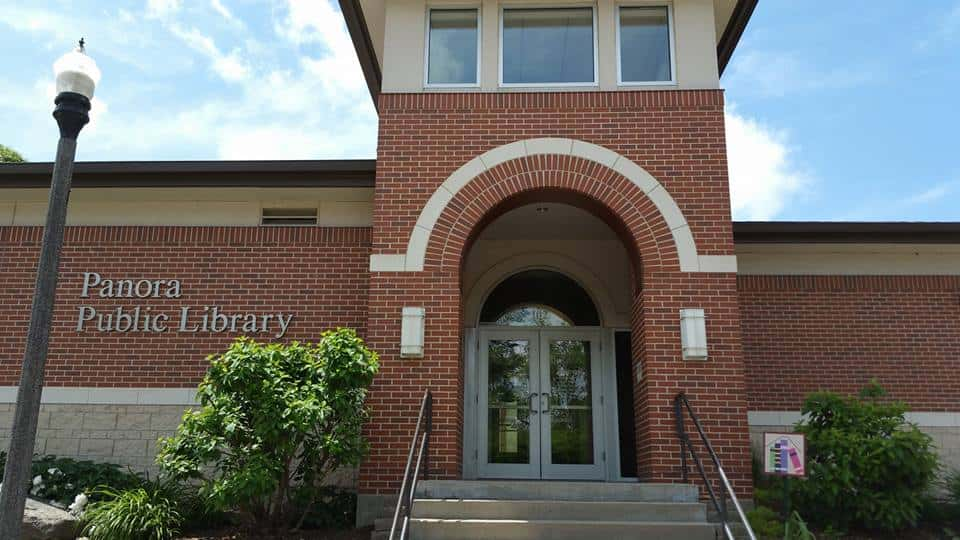 Though Iowa Governor Kim Reynolds lifted the 50% capacity restriction on libraries on June 11th, the Panora Public Library still has several changes in effect in order to prevent the spread of COVID-19 to patrons and staff.
The library has eliminated their evening and Saturday hours at this time, and though patrons are allowed to enter the facility, the staff is not allowing use of their furniture, and only three public computers are available for up to 30 minutes daily. The restrooms and meeting room is also closed, entry is limited to the east side of the building, and no children under the age of 18 are allowed without their parent or guardian. Library Director Kim Finnegan shares how the public has responded to these changes, "Actually, it's been great. We still have the people who think we're on appointments but we're not. But otherwise everybody comes through the front door, they all know they come through the front door, and it's worked out great. And people have been very good pretty much about social distancing."
Finnegan mentions they are still offering curbside service for patrons who are interested. She adds the Library Board will reevaluate these policies at their July 20th meeting.