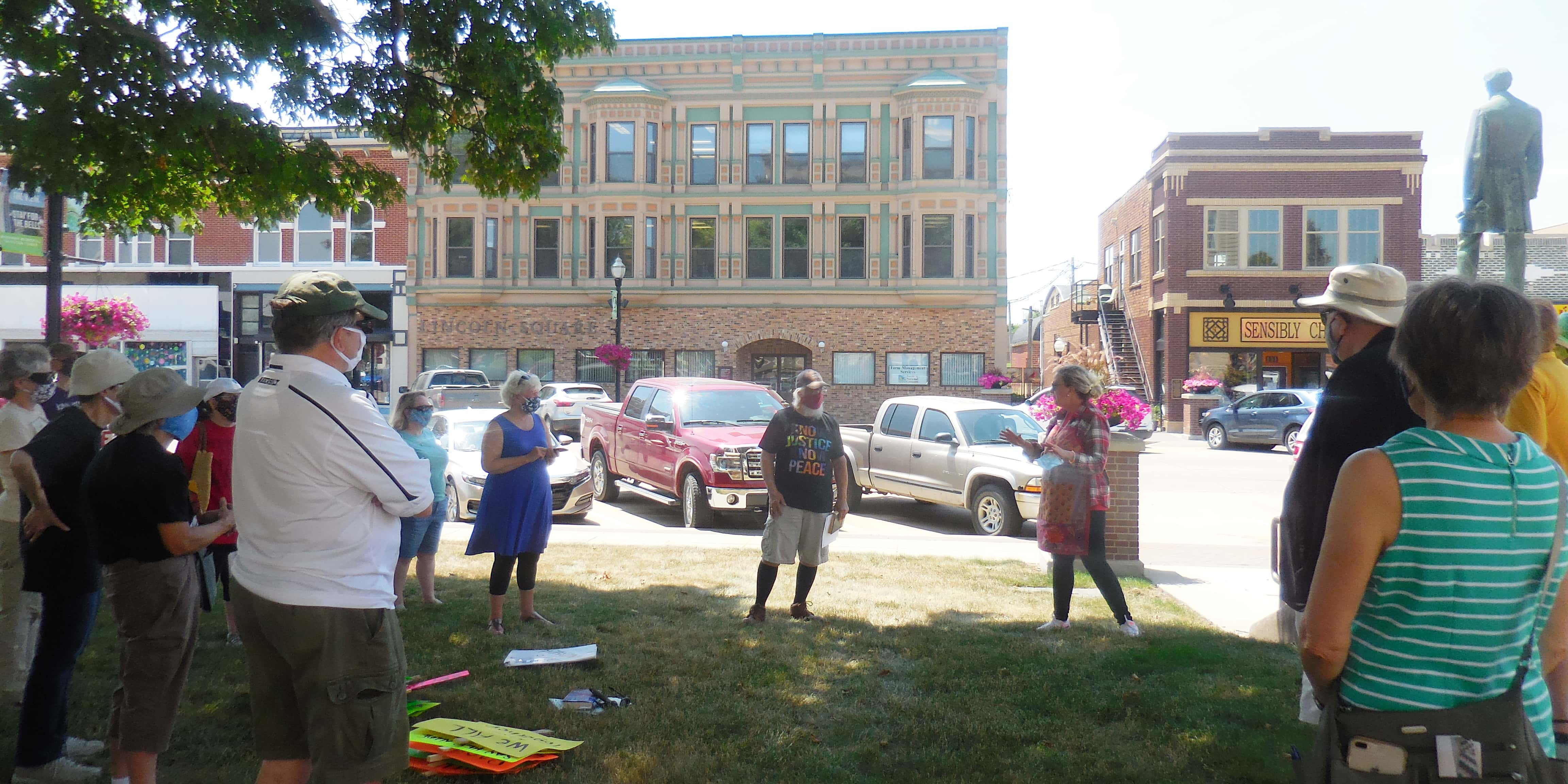 Over 15 people participated in the fifth nonviolent protest against racial injustice in Jefferson Tuesday.
Co-organizer Dale Hanaman started the rally by reading passages of racial injustice from various books and articles. He then suggested to the participants to go to the Greene County Board of Supervisors meetings, as well as city council and school board meetings to raise awareness of racial issues. Hanaman then gave a few minutes to each of the public office candidates that were in attendance, including Democratic candidate for Iowa's 24th Senate District Cynthia Paschen, and Greene County Supervisor Democratic candidates Chris Henning and Ginny Showman.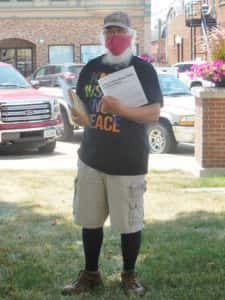 Following that, participants then grabbed signs and walked around the Greene County Courthouse. Hanaman reminds everyone that the nonviolent protests will continue indefinitely on Tuesdays at noon at the courthouse.