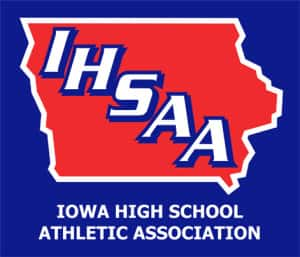 The Iowa High School Athletic Association announced the upcoming high school football regular season will be condensed.
The IHSAA announced Friday that the regular season will be trimmed down to seven weeks. Within that span, school's can choose to play five, six, or seven games. The dates for the start of practice, start of competition, the state semi-finals, and state championship will remain the same. The first two weeks will be when schools have flexibility in their schedule. District schedules will remain mostly unchanged. The approved changes were made to keep travel to a minimum and will largely affect the non-district schedule. 
The IHSAA also noted that teams who have to forfeit due to COVID-19 related circumstances will not be penalized. This also radically alters the post-season. All schools will qualify for the playoffs as brackets for each class will feature six-rounds. These changes are meant solely for the 2020 season. The IHSAA will be releasing another update next week.