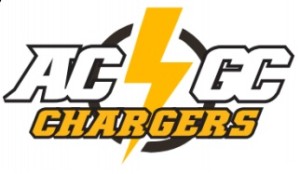 The 2020 football schedule is out and AC/GC will not have many free passes and the first week is no exception.
AC/GC wastes no time in getting high-level competition. Coming off their best season in AC/GC history, the Chargers first game will be on the road to face 2019 state qualifier Earlham. Last season Earlham went 9-2 en route to a week two exit in the Class A state football playoffs. They started by losing to eventual 1A runner-up Van Meter before rattling off eight straight victories. Fortunately for AC/GC, the Cardinals will be without their leading source of production as star running back Caleb Swalla finished his high school career last season just a few yards away from the Iowa rushing title. The Chargers however bring back most of their fire power. They'll be missing Bryce Littler and Kolby Jacobe, but do bring back leading rusher Gavin Cornelison after his breakout sophomore season setting a new school record with 1,103 rushing yards.
This game will cap off the third year under Head Coach Cody Mathewson. In the two seasons before Mathewson's debut, AC/GC had won just a single game in 18 tries. In his first season, the team won three, then doubled that total to six last season. The bar is set for another great year from the Chargers, but plenty of good competition will test them throughout the year.