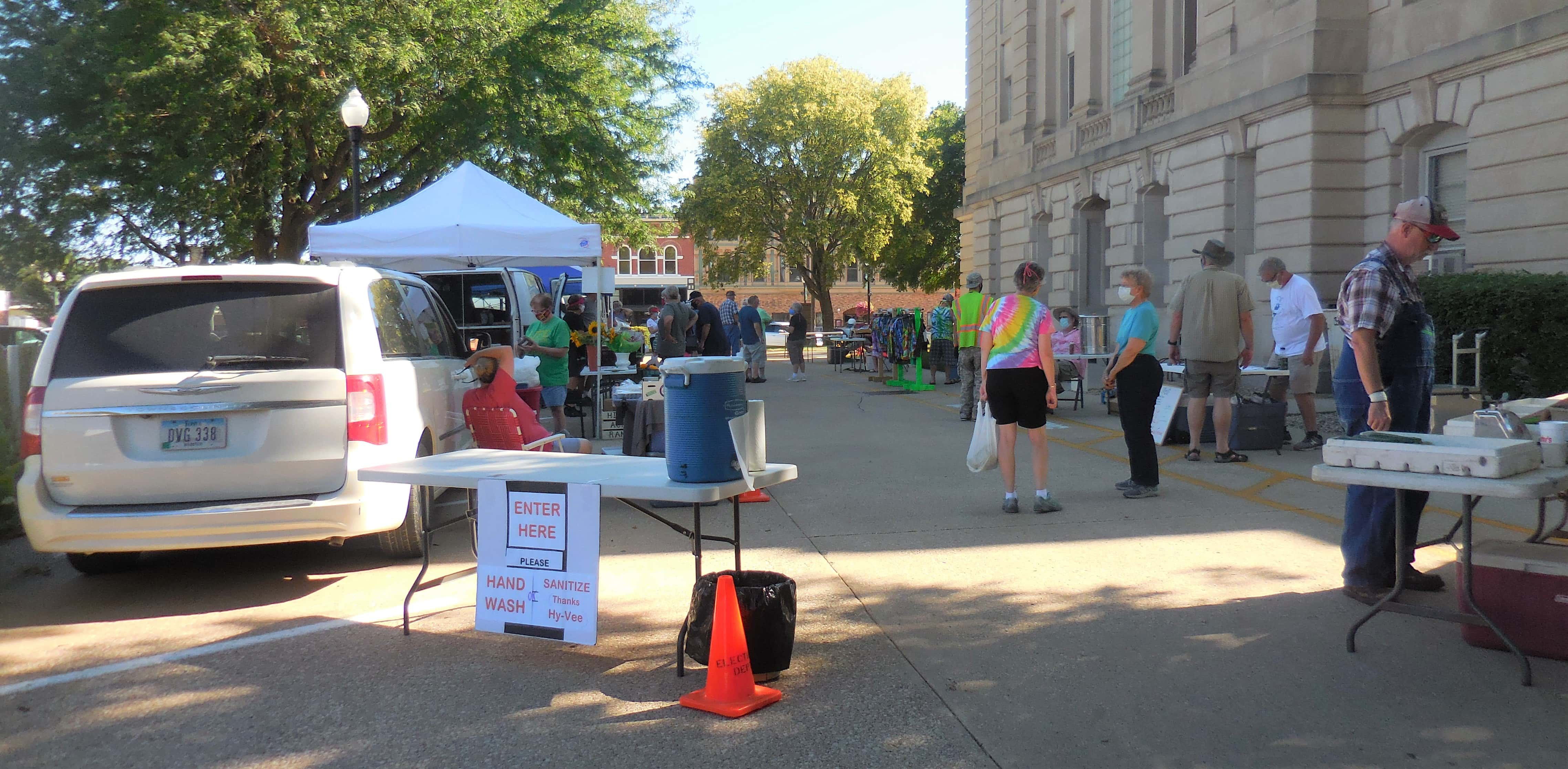 The Greene County Farmers Market is picking up steam.
The market opened mid-July, due to COVID-19 concerns delaying the normal start at the beginning of June. Coordinator Chris Henning says they've averaged eight vendors and about 80-90 patrons each week. She points out the one requirement they have is for everyone to wear a face mask to help prevent further spreading the virus.
"So you never know how that's going to play. I've been really excited about the number of people and most everybody has their mask on when they get here, and they're really appreciative of the extra sanitation and the extra precautions we're taking."
Henning notes they also have disposable face masks for those who don't have one when they arrive at the market. The Greene County Farmers Market is open Tuesdays from 4-6pm on the east side of the Greene County Courthouse in Jefferson.