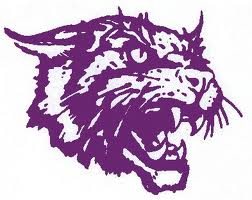 Former West Central Valley baseball standout Cole Arnburg had a tremendous career on the diamond for the Wildcats, and it now continuing to find a role for himself on the Grand View baseball team.
Arnburg throughout his Wildcat career was able to produce at a high level over and over again, including a tremendous career including batting .286 as a freshman, .338 as a sophomore, .545 as a junior, and .484 as a senior. He was a tremendous hitter at the top of the orders for the Wildcats, and has a lot of speed as well in making life difficult for players in the field. He also showed tremendous athleticism in the field, and year in and out was one of the top fielders for the Wildcats.
Grand View as a team saw their baseball season get cut short due to the Coronavirus pandemic. They were 3-14 on the season, but will be bringing back quite a bit of talent for the team next year.