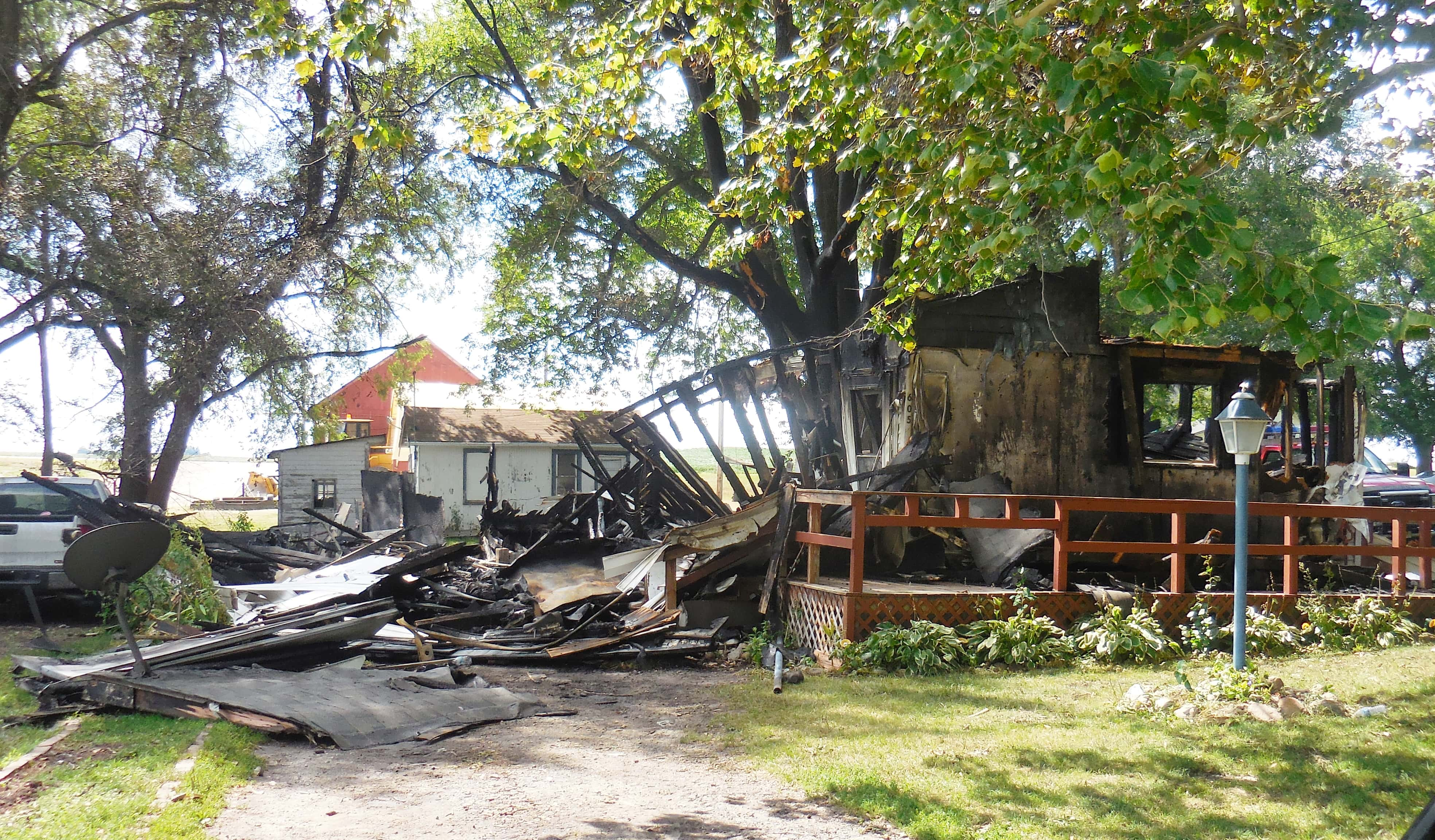 The Greene County Sheriff's Office is investigating a suspected arson case in Rippey.
Sheriff Jack Williams says Rippey, Jefferson and Grand Junction fire departments, along with Grand Junction Rescue and the sheriff's office responded to the call at 11:52pm Thursday night at 605 2nd Street. Williams tells Raccoon Valley Radio when they arrived on scene, the residence was fully engulfed in flames. No one was in the home during the incident and no one else was injured.
Williams believes the fire originated in the back bedroom of the home and says the preliminary cause is from lit candles. Williams points out as many as ten individuals were living at the rental property, but it appeared that the residents had left with their belongings prior to the incident. He notes one of the occupants is being investigated for arson. Williams says the suspect had told a neighbor that he was going to burn the house down before they left the residence. He adds, the owner of the trailer, John Ades, had some personal items in the structure that were a total loss, along with the single-story home.
Williams says they have not made any arrests at this time, and the suspect is believed to be an undocumented person who is believed to be in route to Texas. Raccoon Valley Radio will bring you more information as it becomes official.