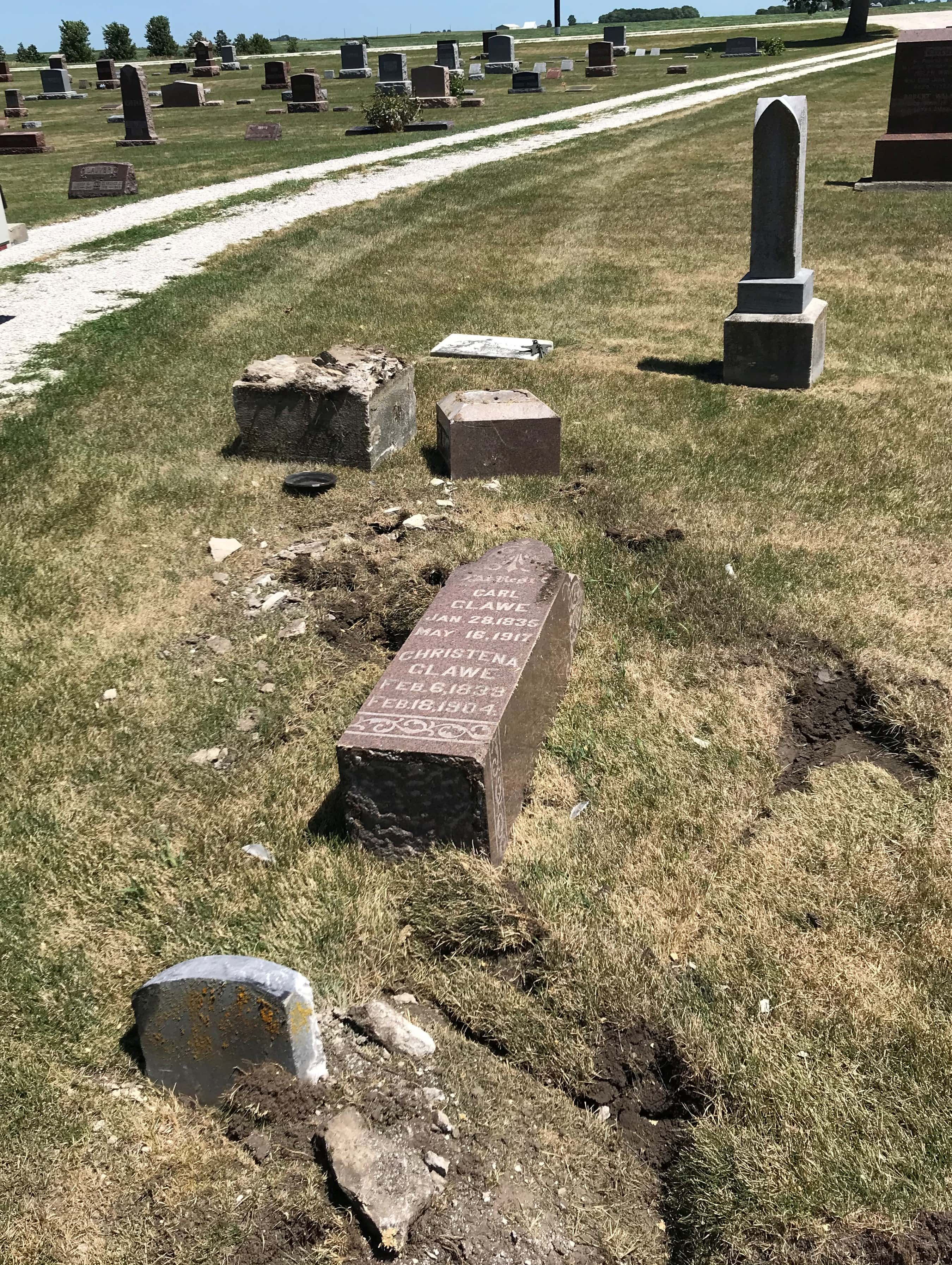 Photo courtesy of Greene Co Sheriff's Office
The Greene County Sheriff's Office is investigating alleged vandalism of a local cemetery.
Sheriff Jack Williams says a deputy responded to the call at 12:37pm Tuesday of nine broken headstones in the Paton Township Cemetery. Williams tells Raccoon Valley Radio a driver of a semi-tractor trailer was carrying livestock feed and had tried to turn around on the cemetery's driveway. Williams notes each time the vehicle turned it broke a headstone. He adds, the deputy also found a damaged rear air brake cylinder at the scene. 
No estimated amount of damage is available at this time. The sheriff's office is continuing the investigation with charges pending completion. Williams asks if anyone has information regarding this incident to call their non-emergency number at the law enforcement center at 515-386-2136. All information can remain anonymous. Raccoon Valley Radio will bring you more information as it becomes official.