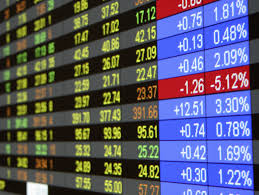 Wall Street has been having some positive comebacks lately, after a dismal downward spiral due to the COVID-19 pandemic.
Certified Financial Planner Tim Heisterkamp with Journey Financial in Jefferson says the Dow Jones Industrial Average had an all-time high in February of over 29,000 points. The Dow Jones then hit its lowest point on March 23rd, following shut-downs in portions of the U.S. due to the COVID-19 outbreak. Heisterkamp says during that time period, the stock market lost 34-percent but has since then gained back 47-percent of what has lost. He shares his thoughts on what could have helped pick up the stock market overall.
"Especially through the PPP (Paycheck Protection Plan) program if people were still working and they're still investing in their 401ks. I think maybe people got some of this money and they said, 'Well I can invest in my IRA or ROTH IRA, that could've driven the market up quite a bit too."
Heisterkamp adds as of Thursday, the Dow Jones was about 3,000 points away from matching its all-time high in February. He advises those who are at retirement age and need money in the next 12-24 months to consider putting that aside. He adds, those who are on long-term plans to continue investing their retirements as they normally would.