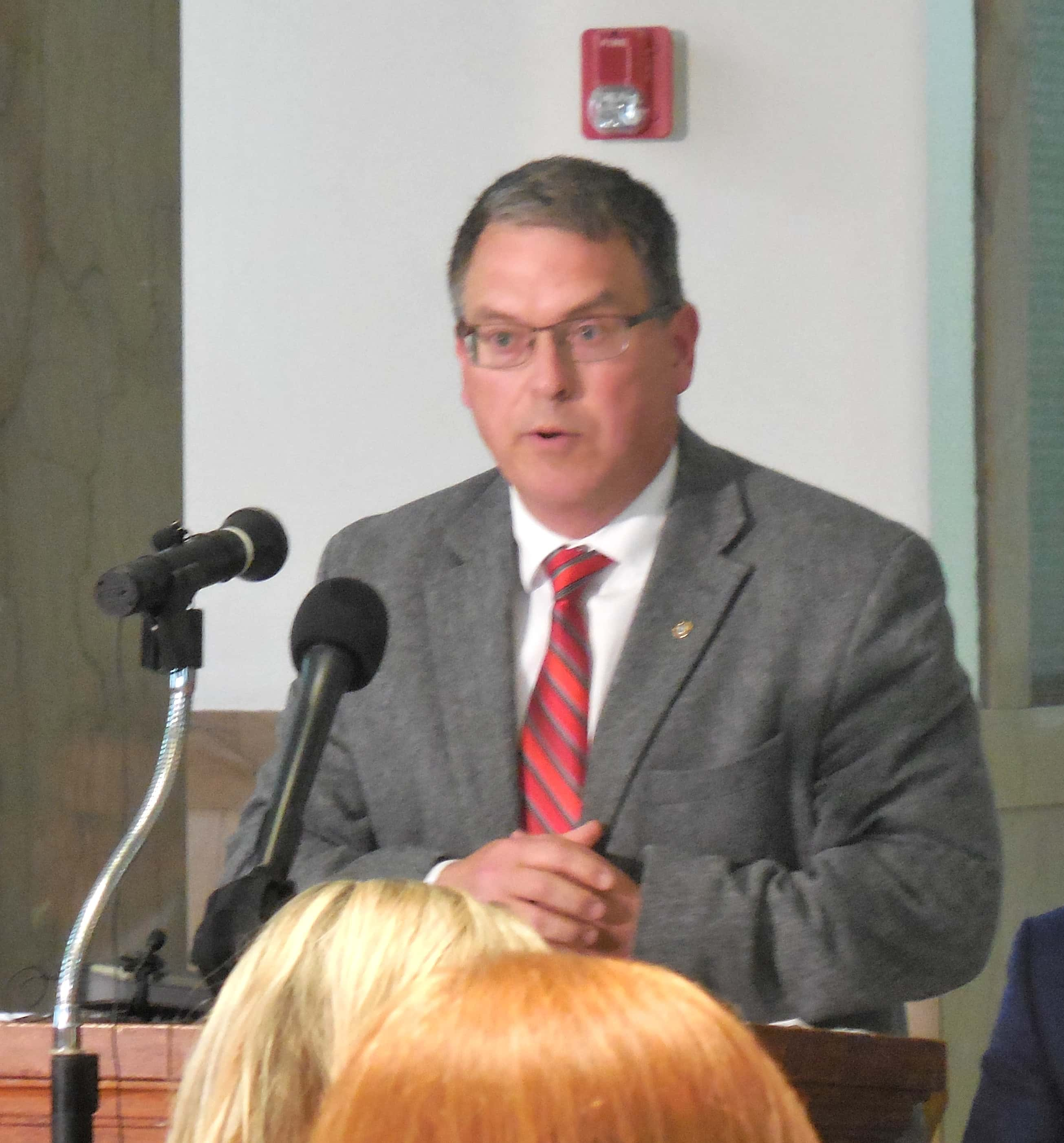 Greene County School District Superintendent Tim Christensen
Following Governor Kim Reynolds recent announcement of additional guidance for when schools can utilize remote learning plans, school officials are speaking out.
There are certain threshold levels that can trigger online learning in a school building. A county must have at least a 15-percent COVID-19 positivity rate before a school district can apply to the Iowa Department of Education for a waiver to do full, online remote learning for up to two weeks. Though Greene County School District Superintendent Tim Christensen likes the idea that all districts are under the same guidance, he has issues with the threshold levels.
"To me the thresholds that were set (at) 15 and actually 20-percent, to me are so high that I don't believe they're ever going to be reached. Right now in Florida and I believe Arizona it's running rampant. I think they're 19 and 20-percent positivity rate."
Christensen also argues against the turnaround time that it could take up to 48-hours before a school district could be approved for its online learning waiver from the Department of Education.
"I equate it to a snow day. If we had to talk to the County Engineer Wade Weiss and ask him whether we could call off school and he'd say he'd get back to us in 48 hours. I would feel more comfortable if they just said, 'You're not going to be able to go to online learning.' Because I almost feel that's the decision they made."
The Greene County School District is staying its course to return to in-person learning at the start of the upcoming school year with students able to register for individual remote learning.