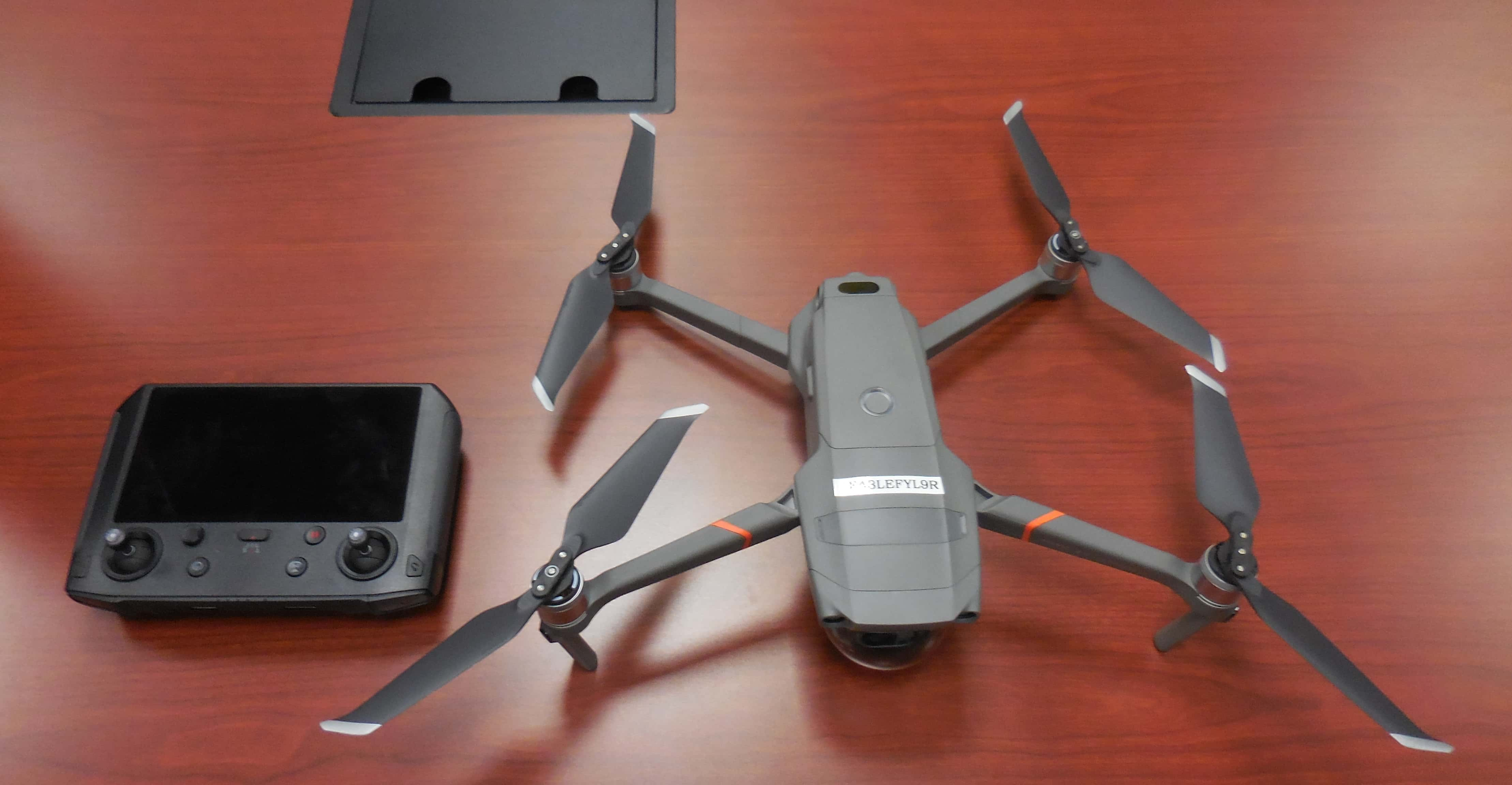 The Greene County Sheriff's Office recently purchased a new piece of technology.
Sheriff Jack Williams says they bought a DJI Mavic 2 Enterprise Drone, which includes heat and picture cameras, a spotlight and speaker. He describes one important benefit of having a drone.
"The river rescues that we usually have 2 or 3 times a year, instead of firemen or officers walking five miles near the river, we can fly it (the drone) a whole lot faster than walking. It'll help to keep them (the victim) stationary instead of constantly moving where we're trying to get to them."
Williams talks about a situation from last year that inspired him to look into getting a drone.
"I asked Sean Sebourn (of Sebourn Video Services) to help us with a case in locating a fleeing subject near the railroad tracks. And just seeing how fast we could cover a large area with just a drone, and we actually did locate and find the subject, so that was a pretty big boost for me. Instead of having eight guys out walking through a bean field along the railroad tracks, you have one drone and ten minutes."
There are four licensed pilots for the drone, including Williams, Chief Deputy Nathaniel Chapman, Deputy Christopher Freshe and Jefferson Police Captain Heath Enns. Funding for the $7,000 drone came from donations and the sheriff's drug forfeiture money.