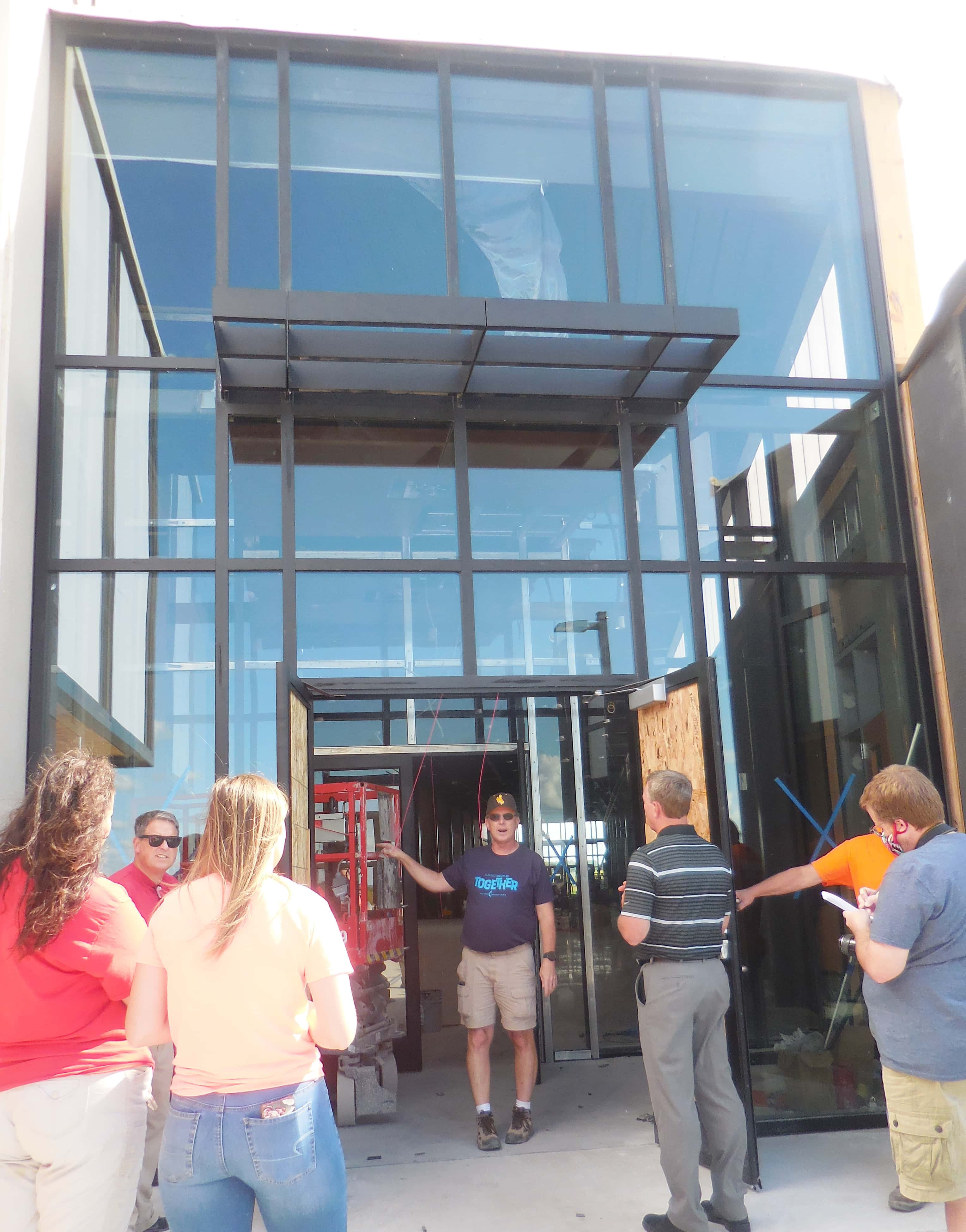 The Greene County School District recently took possession of the new high school and career academy earlier this week.
The District's Owner Representative Sam Harding says now that the District has taken ownership, teachers will start getting their classrooms ready on August 17th. Iowa Central Community College has partnered with the school district to equip and staff the career academy. Harding talks about that transition.
"There's stuff arriving for them almost everyday. We were kind of excited when we saw that they are not bringing in second-hand (equipment) off of campus. They're putting in brand new equipment in all of the rooms. It's just really exciting how much they're going to push that facility. They're really excited (about) all of the different kinds of curriculum they can offer in there." 
Harding is confident that the high school and career academy will be ready by the start of the school year on August 24th. However, he says there are delays to getting the gym done. 
"Mostly we were having humidity issues in the gym for placement of the wood floor. We had some delays on the cooling equipment because of the COVID. We are now in the process of laying the gym floor. It's going to be a couple of weeks later than the rest of it." 
Harding adds, the gym likely won't be ready until mid-September and says high school volleyball has had to start its season in the former middle school gym. As for the auditorium, Harding notes the anticipated completion date remains October 1st.