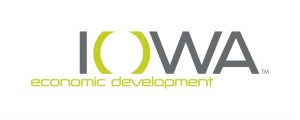 Nonprofit organizations that have been impacted by COVID-19 can now apply for grant relief funds.
Iowa Economic Development Authority and Volunteer Iowa have partnered together for the Iowa Nonprofit Recovery Fund. Eligible nonprofits can apply for short-term relief funds of up to $25,000 based on income, expenses, outstanding obligations and other state and federal assistance they have received. 
To be eligible, nonprofit organizations must be a 501(c)(3), 501(c)(6), or 501(c)(19), have experienced a documented and involuntary loss of revenue and/or increase expenses after March 1st due to COVID-19, an operating budget of more than $25,000, have 25 or fewer full-time equivalent employees, and have a primary mission to serve the program's priority service population. Applications will be reviewed in the order they are received and awarded on a first-come, first-served basis. 
There are $10 million for these funds that were allocated from the federal Coronavirus Aid, Relief and Economic Security (CARES) Act. Applications will be accepted until August 14th.