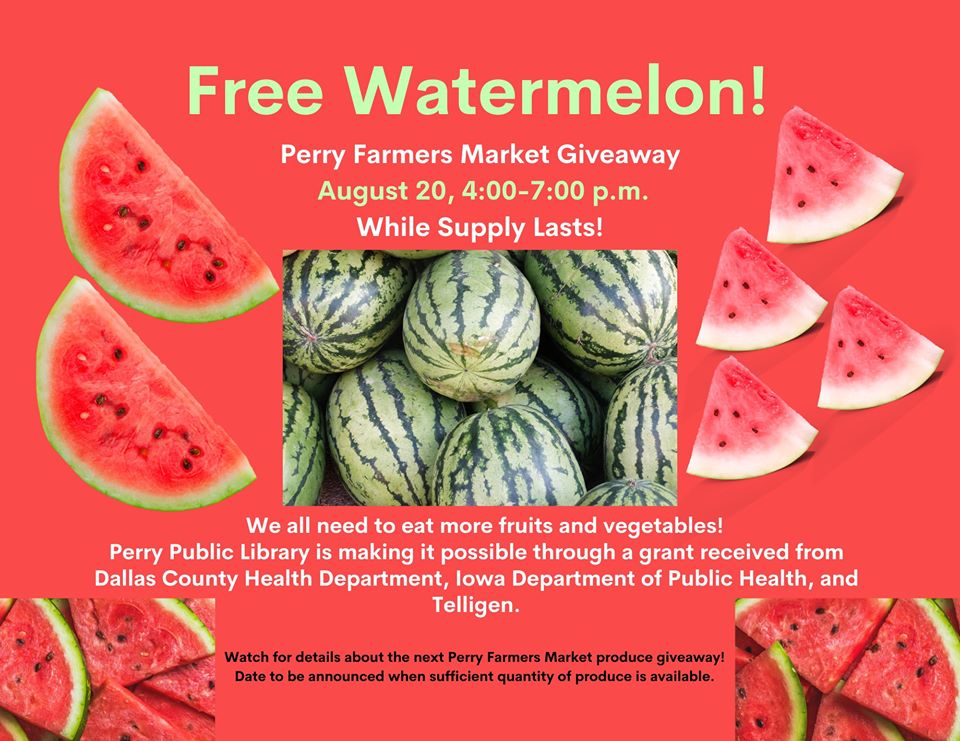 In an effort to promote health and wellness, the Perry Public Library will be giving away free watermelon during Thursday's Perry Farmers Market.
The library has been giving away produce monthly during the farmers market. The food is paid for by a health initiatives grant received from the Iowa Department of Public Health, Dallas County Health Department, and Telligen. Library Director Mary Murphy tells Raccoon Valley Radio how this program has been received by the public, "We have had a really great response. We started back in February with carrots. In March it was broccoli, then we had to stop. So I've been looking at the farmers market to see if this was a viable way of outreach to the community in promoting more fresh fruits and vegetables, and it has been."
Murphy also wants to remind participants to continue to be conscious of COVID-19 safety measures including wearing a face covering and maintain social distancing when possible at the farmers market. The giveaway is starting at 4 p.m. this afternoon until supplies last.