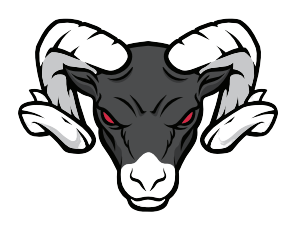 Greene County defeated Perry on the road at Dewey Field on Friday night to being the COVID-19 shortened Iowa high school football season. The 49-0 victory means Coach Caden Duncan's team not only starts the season with a victory, but the Cowbell the teams have played for since 1928 will reside in Jefferson for the next 12 months.
It was 13-0 after one quarter and 49-0 at halftime. Bryce Stalder threw two touchdown passes and ran for one. Richard Daugherty had a TD reception and ran a kickoff following a safety back 76 yards for a score. Jackson Morton caught a touchdown pass, as did Max Riley. Nathan Black and Gavin Scheuermann had rushing touchdowns. Friday's game was heard on KG98 and streamed on www.raccoonvalleyradio.com.
The Rams out gained the Blue Jays 304-35. Greene County ran the ball 30 times for 137 yards and was a combined 10 for 17 passing for 167 yards. The Rams scored seven times and had two other TDs wiped out by penalties. The defense was completing dominant, which helped send Perry to its 19th straight loss.
Class 1A number two ranked South Central Calhoun (Lake City) visits the Rams on Sept. 4 in Jefferson at Linduska Field for the Greene County home opener. SCC won 14-0 over Kuemper Catholic (Carroll) on opening night. The Titans and Rams will be broadcast on KG98 and streamed on www.raccoonvalleyradio.com.