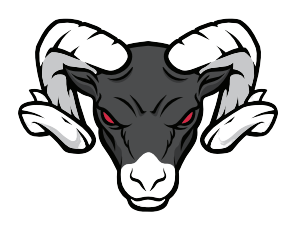 The Greene County Ram football team is hosting its second home game of the season tonight.
It is also the second time for fans attending the game to follow the guidelines the athletic department is using based on the information from the Centers for Disease Control and Prevention to mitigate the spread of COVID-19. Activities Director Todd Gordon was in a word "happy" with the result of last week's game, as far as fans wearing face masks.
"We've asked people (and) encouraged them to wear a mask when they come in. We saw people doing that for the most part and wearing them around the facility. I didn't hear anything negative about that. We did require it in our student section and we saw our students doing that. We had a couple who didn't and they went and got one, and came back, and got back in the student section. Overall, (I'm) just really happy with how it went."
Tonight's game is also senior night, which doesn't typically happen until the final regular season home game. Gordon explains why they wanted to push that up.
"Number one to get it done. There's been games cancelled on Friday morning for that Friday night. But if we can get it done and get our seniors recognized, then we feel like we've gotten that done. Obviously that's something we didn't get to do in the spring with our spring athletes and our spring seniors. So I think you see a lot of people trying to get it done early."
Tonight's game against Atlantic will be broadcast live on KGRA 98.9FM. Kick-off is slated for 7pm and don't forget to check out the recap of tonight's game tomorrow morning on the sports magazine and online at raccoonvalleyradio.com.