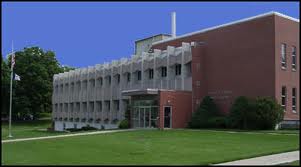 A Des Moines man has recently been sentenced to prison for a Guthrie County incident.
Court documents show that 35-year-old James Raymond Baenisch has pleaded guilty to an amended charge of conspiring to manufacture, deliver, or possess methamphetamine, a class C felony, and felon in possession of a weapon, failure to affix a drug tax stamp, third degree conspiring to commit a burglary, and eluding while participating in a felony, all class D felonies. Baenisch is ordered to serve no more than 10 years in prison for the first offense and five years each for the other four charges, all to be served concurrently. All fines were suspended and Baenisch was found to have no reasonable ability to pay other restitution.
Charges for keeping premises for use of a controlled substance, driving while barred, possession of burglar's tools, and carrying weapons were dismissed. The charges stem from an April 30th incident in which Baenisch led several law enforcement agencies on a vehicle chase through Guthrie and Dallas counties after being involved in two attempted burglaries in Audubon County.