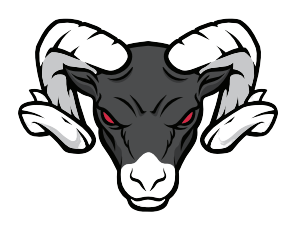 Homecoming week is here for Greene County High School students.
Student Council member Makayla Kafer says the theme is "Mask Up. Get Tough," and she explains that selecting a theme was easy because of the current pandemic.
"So we chose that theme, which not everybody has to wear a mask but it kind of goes with everything that's been going on lately. Hopefully, this is the only homecoming that the school will have to experience with masks, and quarantine, and social distancing, and the whole coronavirus in general. So we thought we should do the theme along those guidelines."
The changes that have been made include not having a parade and coronation ceremony prior to the home varsity football game on Friday and the homecoming court reading to the elementary students via a Zoom video meeting. Theme days will go on as usual with Monday being Quarantine Outfit Day, Tuesday is Opposite Day, Wednesday is Country vs. City Day, Thursday is Hawaiian Day and Friday is Class Color/Spirit Day. 
Student Council member Alex Roberts describes the unique decision-making process they had to go through because they had to follow the Centers for Disease Control and Prevention guidelines.
"Our first meeting we were definitely more ambitious than we should've been. We wanted everything to happen and we weren't going to take 'no' for an answer and all that fun stuff. After a couple of meetings, we finally realized no matter how much we wanted to happen, it's not safe enough for our school to do. It's going well right now, but it could change at a moment's notice, and hopefully it doesn't because I know we all would like to stay in school and not have to go back to how it was in the spring last year because that was no fun at all."
To hear more about Homecoming week, listen to tomorrow's Community State Bank in Paton Let's Talk Greene County program.