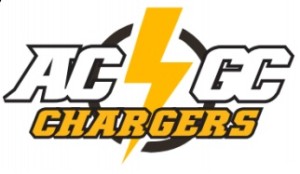 The AC/GC volleyball team begins a tough week of competition tonight.
The Chargers open their doors this evening to WCAC foe Van Meter. The Chargers come in 5-1 after squeezing in six matches in their first week of competition. This week starts with the 5-2 Bulldogs who come in winning four straight matches. AC/GC comes in with the head-to-head advantage, beating Van Meter each of the last two seasons. The Chargers have picked up victories over Woodward-Granger, Southwest Valley, Riverside, Exira-EHK, and have split two matches with Denison-Schleswig.
The varsity match is set to start at 7 p.m. tonight.