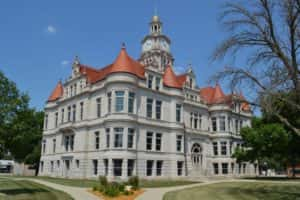 The Dallas County Board of Supervisors will discuss an easement for the Raccoon River Valley Trail during their regular meeting Tuesday.
The Supervisors will also consider bids for the sale of a County-owned property at 1133 Prairie Street in Adel. Also on the agenda is a board appointment for Boone Township. The Supervisors will also discuss a change order for the Dallas County Law Enforcement Center. 
The meeting will start at 9 a.m. in the Supervisors meeting room in Adel.