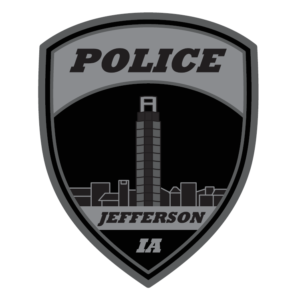 Monday, September 14th
11:11am: Hermalinda Lazo Zuniga reported a Burglary had occurred at 1216 Westwood Drive #8. The apartment belongs to her son, who is currently incarcerated. She was last at the apartment on 09/11/2020, and all was fine. Several items of clothing and (2) bikes were missing. The officer is investigating the report.
6:01pm: A Vistar Company delivery person requested an officer to check near the door at 212 East State Street for a set of keys he was missing. He had dropped a delivery off at the business and now could not find his keys. The officer checked but did not locate the missing keys.
6:07pm: Dennis Lautner reported a Loud Vehicle that passes by his apartment in the 100 Block of South Elm daily at about 0615 hrs. Officers will try to be in the area to end the issue.
4:12pm: Boone County requested assistance from officers to locate a vehicle, which had been involved in a pursuit in their county. The officers did not locate the vehicle in Jefferson.
8:17pm: Collette Unger reported a group of teens driving erratically in the 1200 Block of Rushridge Road, while throwing toilet paper. The officer was delayed in his response and found no one in the area when he arrived.
8:18pm: A caller advised that as she and her friends were throwing toilet paper in the 1200 Block of Lincoln Court, an elderly male drove up and began to yell at them. The male was reported to be swinging a stick at them as he yelled. A witness advised the officer of the identity of the male with the stick. The officer spoke to the subject and advised him that he can not chase down kids and act like this, especially since they are not doing anything to his property.
9:15pm: An officer responded to a 911 Hang Up at 1216 West Adams Street #48. The female occupant advised the officer she did not need any assistance.
9:32pm: Mark Lange demanded officers in the 100 Block of Briarwood for a group of teens throwing toilet paper. The officer again explained to him that they are nowhere near, or on his property. The officer attempted to explain the residents getting toilet paper thrown on their property are not complaining about the tradition.
10:16pm: A caller requested an officer back at Rushridge Drive as toilet paper was being thrown at houses again. The officer went to the area and did not locate anyone.
Note: All charges are merely an accusation. All defendants are presumed innocent until and unless proven guilty.