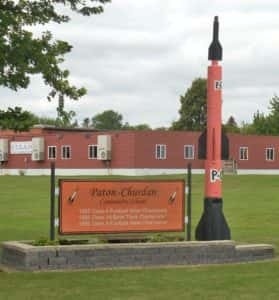 Paton-Churdan was looking for a second straight high school volleyball victory when they traveled to Orient to face Orient-Macksburg on Monday night. Coach Tressa Rasmussen's team got it in four sets to improve to 2-1 on the season. Scores were 25-19, 25-17, 18-25, 25-20.
Danielle Hoyle had 15 kills with 10 by Carmyn Paup, and six from Tessa Steimel. Hoyle had 24 digs with 19 from Karissa Stephenson, and 13 for Bailey Anderson with 15 for Steimel, 12 for Paup, and 11 by Hannah Bundt. The Rockets recorded 15 ace serves with seven by Steimel, three from Chloe Berns, and two by Paup. Berns, the setter, had 103 assists.
The Rockets are at home in Rolling Hills Activities Conference volleyball tonight vs. West Harrison (Mondamin).