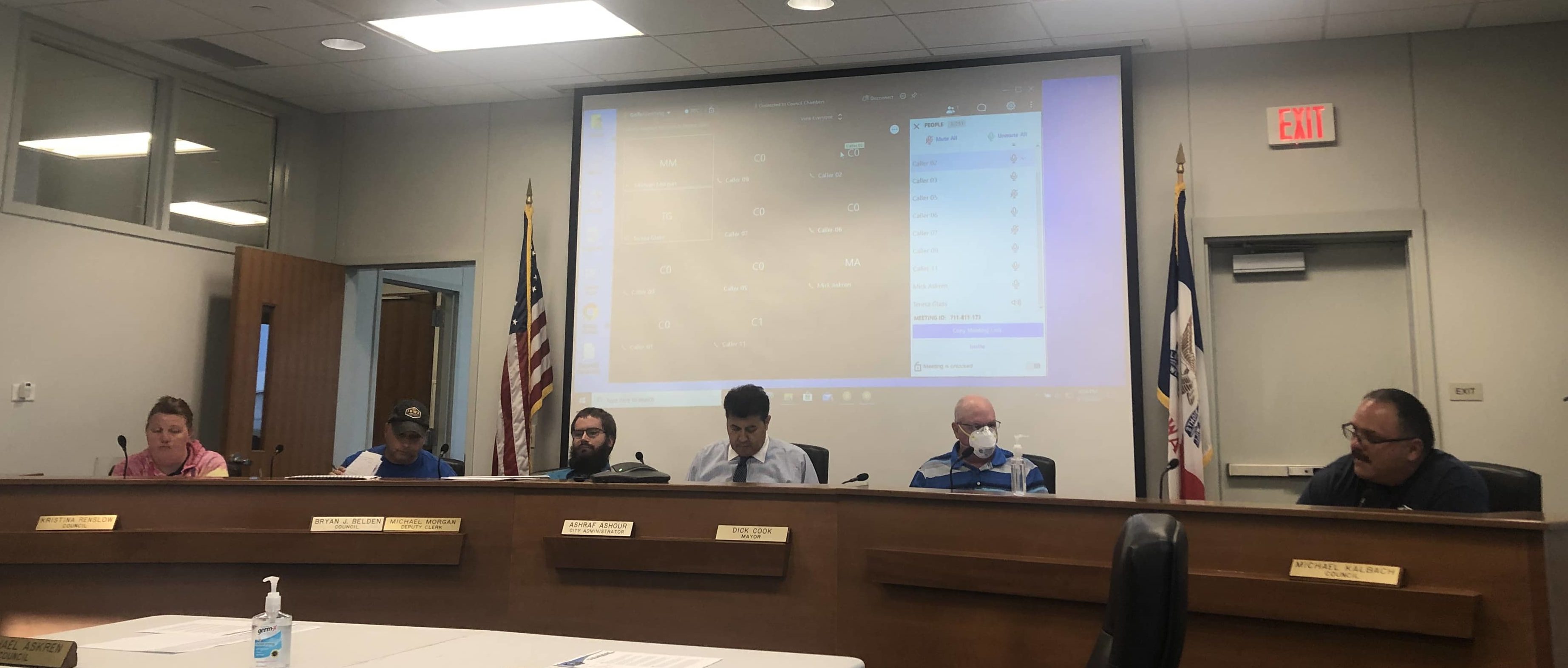 The Stuart City Council approved vacating the right of ways between Southwest 7th and 8th streets at their meeting Monday.
No comments were heard during a public hearing to vacate the area platted as South Adair and Wise Streets in Marks Business Park for development projects of DICA Manufacturing and Karl Chevrolet. After multiple rounds of discussion during the meeting the Council also approved to have both companies each pay $8,500 for these right of ways and handle all future legal fees, which Council member Bryan Belden said through research with the Iowa League of Cities he determined this is legal to do so for economic incentives.
The Council also discussed the current closure of 7th Street near Division Street, which has caused grievances from several business owners on the street about the lack of communication about its closure. The Council all seemed to not be aware of the street's planned closure to remove the current pavement and install a new road as part of the Casey's expansion project. City Engineer Forrest Aldrich stated that the street's removal and replacement was always in the construction plans, but the contractor decided to do the construction phases out of their original order. Economic Development Director Kristen Renslow said she spoke with Casey's Director of Government Relations Doug Beech, and that Casey's gave no notification of the schedule change to local businesses. The Council directed Renslow to arrange for Beech to meet with the Council and determine reparations to the businesses affected.