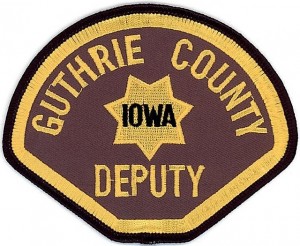 A Stuart man faces felony and other charges following a high speed chase early Tuesday morning.
Court documents show that at about 12:30 a.m. a Stuart Police officer observed a black car driving eastbound on East Front Street that appeared to have a broken tail light. The officer activated the lights on his marked patrol car to stop the vehicle, which pulled over to the side of the road and then performed a U-turn and drove past the officer in the opposite direction. The officer then activated his siren and pursued the car at speeds of up to 100 miles per hour. The suspect turned his vehicle's lights off, drove on the wrong side of the road, and failed to stop at all stop signs. The chase ended at the intersection of Clark and Jefferson streets in Redfield, where the suspect, 43-year-old Shane Edwin Davis, exited the driver's seat and began to walk away from the vehicle. The officer then drew his weapon and ordered Davis to get on the ground. Davis complied with demands and was handcuffed. Broken glass methamphetamine pipes were found on Davis, and an orange smoking device and a cigarette pack containing another glass pipe were found in his vehicle.
Davis was transported to the Guthrie County Jail on charges of eluding – second or subsequent offense, a class D felony; driving while barred, an aggravated misdemeanor; possession of drug paraphernalia, a simple misdemeanor; and several other traffic violations. Raccoon Valley Radio will bring you more information as it becomes official.