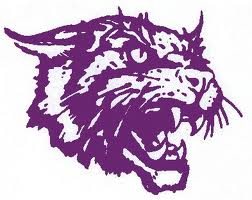 The West Central Valley Wildcats volleyball team has been playing great as of late, and are hoping to continue their momentum tonight with a game against the Madrid Tigers in Stuart. The Wildcats come into the match 4-8 on the season while Madrid enters with a 2-4 record.
The Wildcats started the season 0-7 but have gotten hot as of late, winners of four of their last five games, and hope to continue the torrid streak that they are on. The Wildcats played at the Perry Invitational last Thursday, and played great, going 3-1 on the day with victories over Perry, South Hamilton, and Earlham as well.
The Wildcats will be looking to continue to rely on sophomore Emily Goodner, who has 143 kills on the season, as well as sophomore Bethany Speichinger, who already has over 200 assists on the season as well.
The Wildcats have also really started to pick up their defense as well this year, with sophomore Isabella Munoz leading the team in that category with 145.
WCV will be hoping to grab another win tonight, with the game projected to start at 7 o'clock.