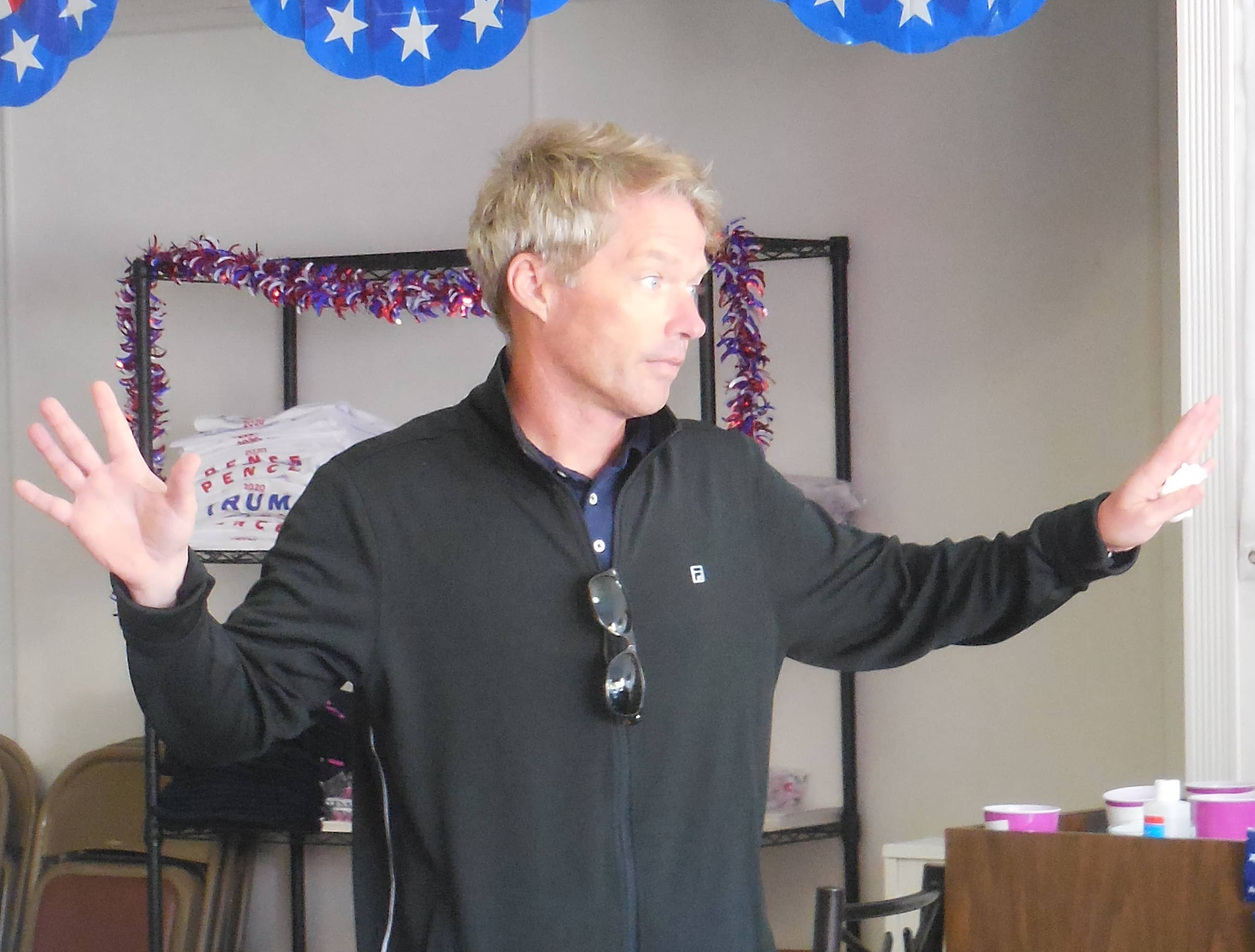 About 20 people attended a Trump Victory event with featured speaker Eric Branstad at the Greene County Republican Party headquarters in Jefferson Tuesday.
The son of former Iowa Governor Terry Branstad recounted his first encounter with then-presidential candidate Donald Trump in April of 2016. They met for about an hour at Principal Park in Des Moines where Branstad helped Trump better understand biofuels and ethanol. He then became Iowa State Director for Trump's campaign later that year. 
Branstad now works as the Trump Victory Senior Advisor and he shared a voicemail from President Trump from last week when the president called to check on how Iowans were doing, along with his campaign. Branstad said he has driven over 8,000 miles in the past three weeks campaigning for Trump across the state, most of them in a bus. He shared his message for those who were unable to attend Tuesday's event.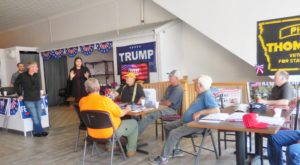 "We've got energy in Iowa like I've never seen for the president and up and down our Republican ticket. We stopped at all those with the bus and with huge crowds. We had just an absolute blast. But we were out just talking about exactly how much this president has done, how much this president loves this state, and how many opportunities he's given us that we've never had before (in) making America first and making Iowa first, and that is very powerful."
President Trump and Vice-President Mike Pence are going up against Democrat challengers with presidential candidate and the former U.S. Vice-President Joe Biden and vice-presidential candidate Kamala Harris in the November general election.