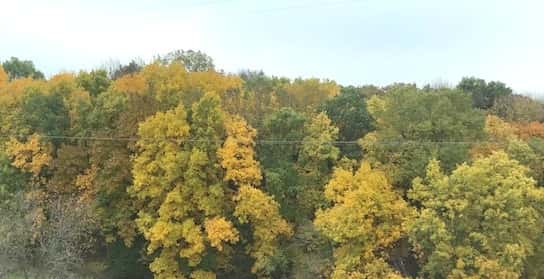 As more information becomes available regarding mitigating the spread of COVID-19, a few extra steps can allow safer fall gatherings. 
Dallas County Public Health Information Officer Ann Cochran says the safest way to host a fall gathering is virtually. However, when that is not possible, Cochran recommends taking advantage of the fall weather and hold it outside. There are a couple of simple strategies that can go a long way, "It is important to stay distanced. If you are hosting an event, try to set up your outdoor party so that everything isn't all in one spot. For instance, food and drinks have several different stations so that everybody doesn't have to crowd around the same table. Another thing is to just think about seating, spread the chairs out way more than you usually would. Just have a lot of activities that don't involve people sitting directly across a small table from one another."
Cochran strongly encourages those who attend any gatherings to wear a face-covering when social distancing cannot be maintained and stay home if you're feeling any symptoms.