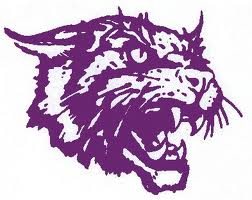 The West Central Valley Wildcat cross country teams were able to compete in Panora on Thursday and were able to get some good efforts from their runners.
On the girls side, the Wildcats were able to get a couple of good performances from a pair of freshman runners in freshman Chasey Rowan and Taitlan Koch, who finished 49th and 50th with identical times of 24 minutes and 49 seconds. Junior Shaynn Wahman was able to finish 59th with a time of 25 minutes and 12 seconds.
On the boys side, junior Matt Gerling lead the team with an 80th place finish and a time of 20 minutes and 58 seconds. Freshman Cael Hazen was right behind him in 81st place with a time of 21 minutes and 2 seconds.
The Wildcats will have their next race next Monday in Adel, as they look to continue to improve their times throughout the season.