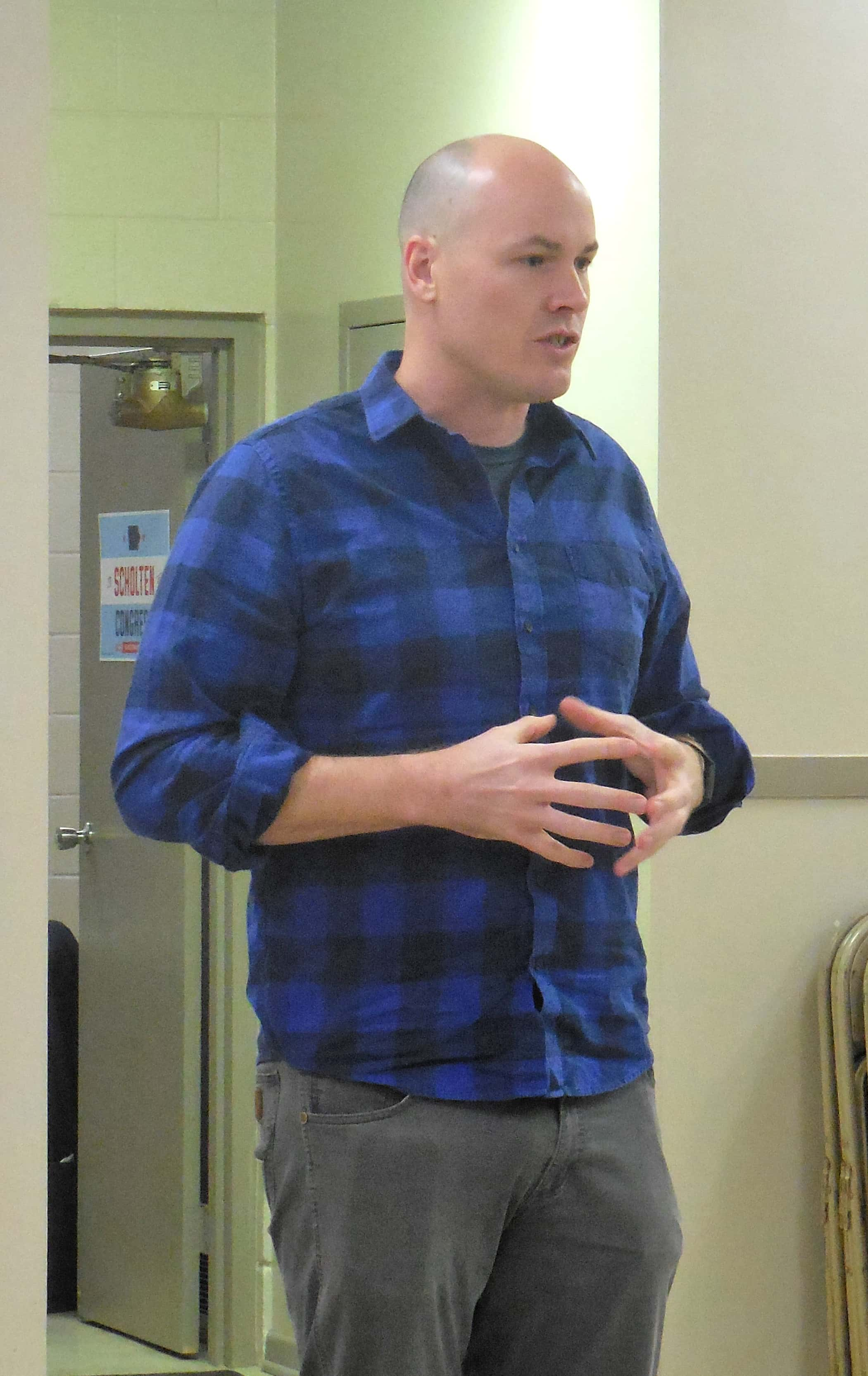 Scholten in Churdan in December of 2019
The Democratic candidate for Iowa's Fourth Congressional District will be making a campaign stop in Greene County tomorrow.
Candidate J.D. Scholten, who ran unopposed in the June primary election, will be stopping in Cooper at the way station on the Raccoon River Valley Trail at 4pm Sunday. The event is part of his "Every Town Tour" where he plans to hold an event in every town in the Fourth District ahead of the November general election. Organizers are asking attendees to wear a mask, bring lawn chairs and keep socially distanced. This is Scholten's first trip back to Greene County since December of 2019 when he visited Churdan. Scholten will be taking on Republican candidate Randy Feenstra in the November election.
The event is free and open to the public.