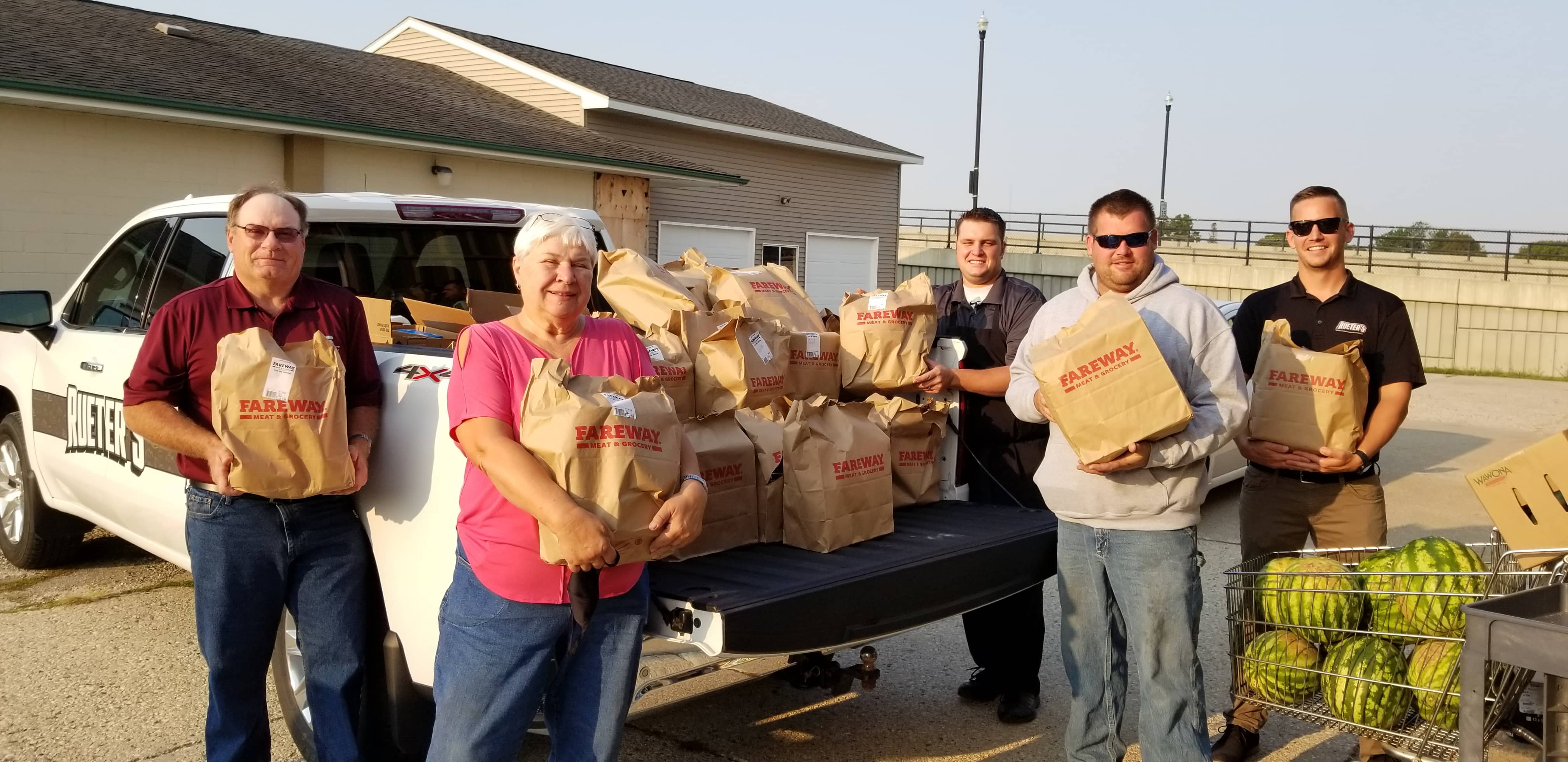 (L-R): L-R) Perry Parker, Shirley Haupert, Nate Nelson, John McCormick, and Kye Cross. Photo courtesy of Greene Co Farm Bureau
The Greene County Farm Bureau's Cram the Cab fundraiser for the local food pantry recently ended.
The Farm Bureau and Jefferson Fareway raised $2,200 for the Greene County Action Resource Center in Jefferson. The amount raised was from Fareway customers rounding to the nearest dollar on their grocery bill or purchasing pre-packaged non-perishable food items. All items were then delivered to the food pantry to help less fortunate families. The Greene County Farm Bureau thanks the community for their efforts to support the local food pantry. 
The Cram the Cab event took place from August 31st through September 7th.