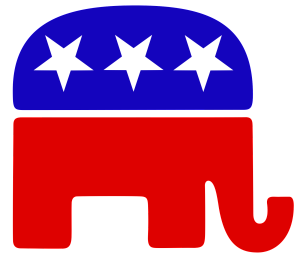 A reminder that today is the fall conference for the Iowa Federation of Republican Women that is being held in Jefferson.
The event is at the Greene Room events center at Wild Rose Casino and Resort. The program is from 10am-2:30pm. There are several guest speakers, including Governor Kim Reynolds, U.S. Senator Joni Ernst, who is seeking re-election; along with all four Republican candidates for the U.S. House of Representatives. Iowa Federation of Republican Women President Barbara Hames-Bryant talks about all the planning it took to bring the speakers together for this one event.
"We actually started planning this in January before the coronavirus pandemic took over. We contacted candidate's campaigns even before the (June) primary (election) was completed. We contacted all the Republican primary candidates because we didn't know who was going to win. Everybody says this is the most important election ever, and this year we really mean it. There are so many things at stake right now. We're all in a constant state of uncertainty right now between the coronavirus, the derecho, and civil unrest. We need to get together, we need to stay together, we need to get jazzed up about the Republican Party and Republican principles."
Registration is $35 per person or $10 for those joining electronically. To sign up, click the link below.