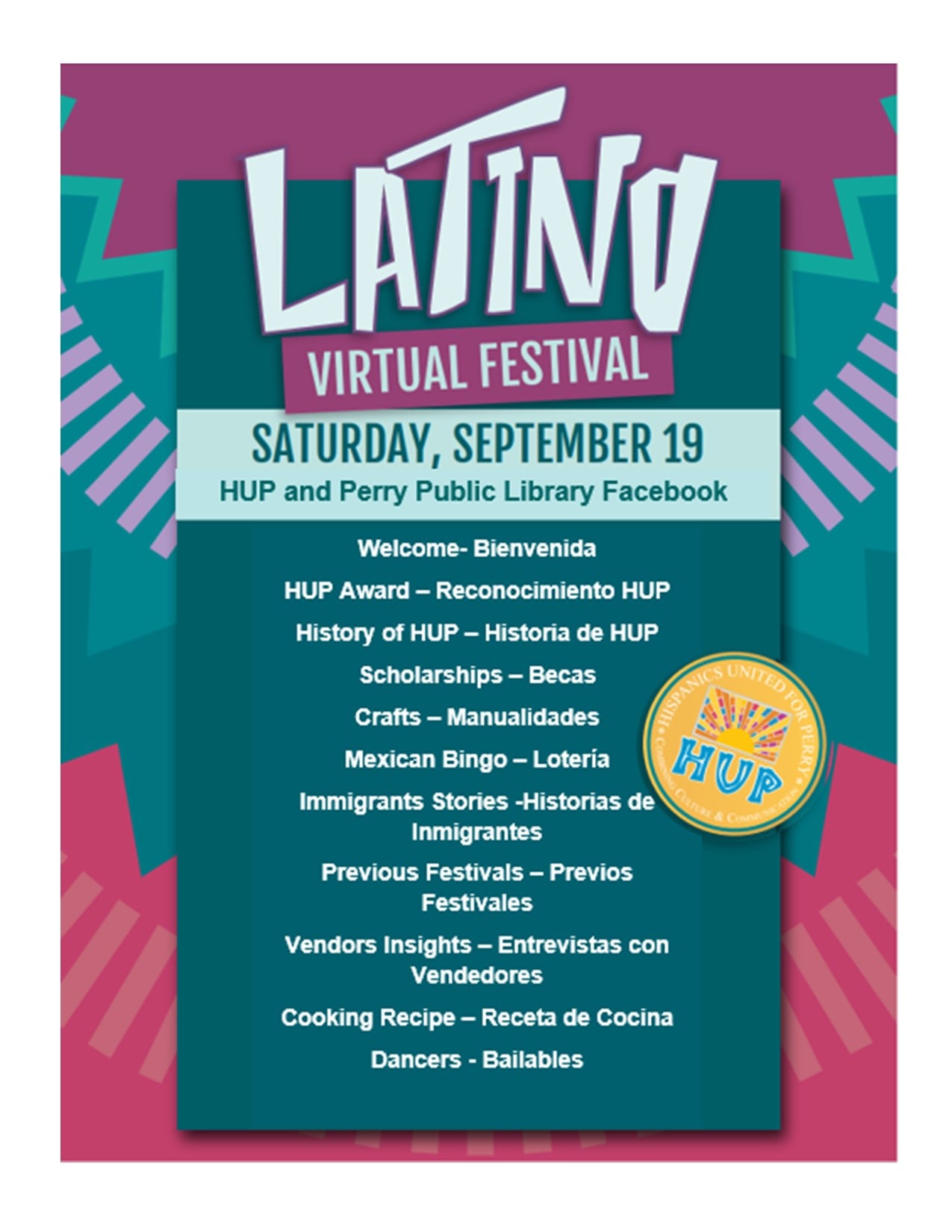 An annual Perry tradition is making the turn to a virtual format amid the COVID-19 pandemic.
The annual Perry Latino Festival, which is usually held in downtown Perry towards the end of summer will be held virtually for those to enjoy from the safety of their homes. Like many festivities, the threat of COVID-19 caused the event to have to cancel. Hispanics United for Perry (HUP) recently announced they're shifting toward a virtual event to continue the celebration of Hispanic culture within Perry. Participants will enjoy a variety of videos, slideshows, demonstrations, stories, and scholarship presentations. Organizers encourage people of all backgrounds and cultures to tune into the event and celebrate Perry's rich Hispanic heritage as a community.
The Virtual Latino Festival will be streamed on the Facebook page of HUP and the Perry Public Library from 10 a.m. until 2 p.m.