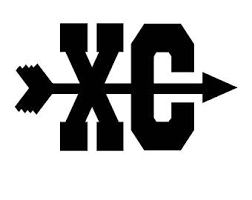 The Iowa High School Athletic Association and the Iowa Girls High School Athletic Union have announced a split of the State Cross Country Meet held in Fort Dodge at Lakeside Golf Course.  Typically, all classes, both boys and girls, run on the same day, but just like everything in 2020, this year will be different.
Classes 3A and 4A will run on Friday, October 30, while Classes 2A and 1A will run on Saturday, October 31.
Dallas Center-Grimes stood out at the 2019 State Cross Country Meet in both Boys' and Girls' competition.  The Boys' took home first place as a team, while the Girls' team finished runner-up.
The expectations are for return trips for both DC-G teams this year.
The Mustangs and Fillies will be back in another race tomorrow with Boy/Girl Invitational hosted at Southeast Polk High School in Pleasant Hill.
Podcast: Play in new window | Download
Subscribe: Apple Podcasts | Android | Google Podcasts | Subscribe to Let's Talk Dallas County