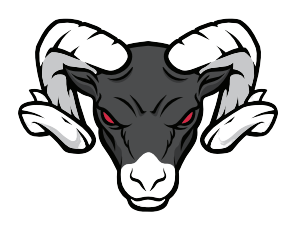 It's a rematch from the regular season when Greene County and Red Oak meet tonight in the opening round of the Iowa high school football playoffs in Class 2A. Just three weeks ago the Rams fell behind the winless Tigers 14-0 in the first quarter at Red Oak, then scored 55 unanswered points to win 55-14. The Tigers have lost 19 games in a row dating back to 2018 and are 0-7 this season, while the Rams are 5-2 and winners of their last four games.
Greene County head coach Caden Duncan told Raccoon Valley Radio his team is being reminded of the slow start the first time the Rams met the Tigers. "We are reminding the players of what happened at the start of that game and that we have to be ready to go no matter who the opponent is, especially in the playoffs, because one loss means the end to your season. We want all phases of the game to be moving forward at this time of year. We've made a lot of progress this season and we want to keep that going."
Game time is 7 p.m. with coverage beginning at 6 p.m. on KG98 and streamed on www.raccoonvalleyradio.com.