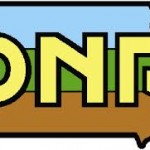 Another deer hunting season kicks-off today in Iowa.
According to the Iowa Department of Natural Resources, from October 17th-25th is early muzzleloader season. Greene County Conservation Director Dan Towers reminds hunters that they need an early muzzleloader license, which there are only 7,500 allocated across the state on a first-come, first-served basis.
Towers also recommends those hunters who may use a tree stand to check and use all of the safety precautions.
"Every year there's a few injuries due to falls from tree stands. Always be sure that if your stand was up over the course of last year, be sure that however it's fastened still is solid. Most people should use a safety harness. So if you fall asleep or whatever, slip or fall on your stand, you're secured to that tree, you can only fall a little ways. So a safety harness is really recommended to be used."
Towers notes another safety measure for hunters participating in early muzzleloader season is to wear at least a blaze orange vest.