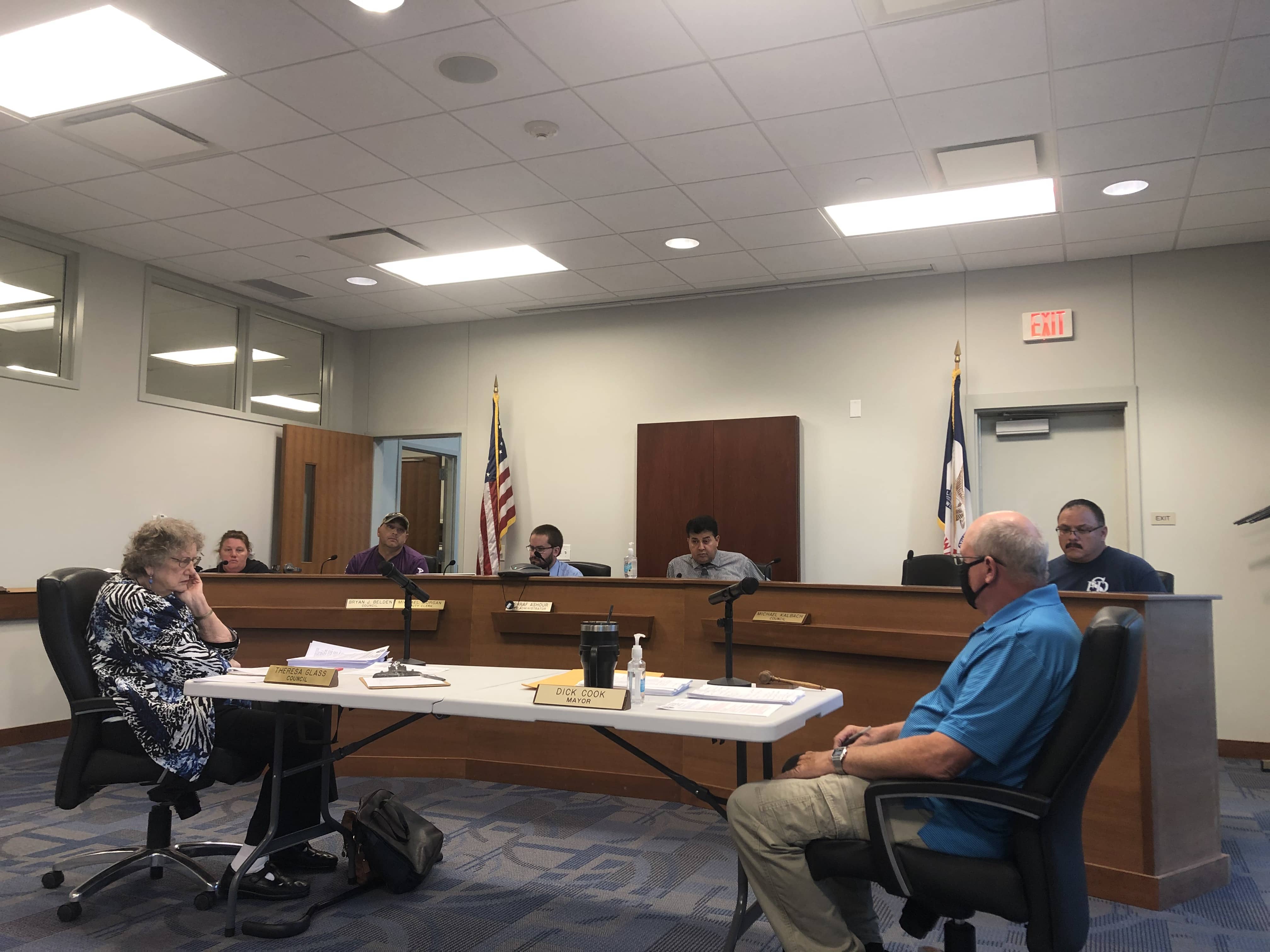 Neighboring residents' concerns over the Casey's General Store expansion project were heard at the recent Stuart City Council meeting on Monday.
Joan Brooking, who resides at the Beacam Apartments on Southwest 6th Street brought several suggestions for the annex semi-truck parking area that's being built on the northside of Southwest 7th Street. She said because the parking will be about 40 feet from her bedroom window she would like fencing as well as fruit trees and that truck drivers should back into the parking spaces rather than having their headlights shine on the apartment building.
City Engineer Forrest Aldrich pointed out that Casey's is putting up a wooden two-sided slatted fence that should reach eight feet off the curb and they intend to plant nine trees, to which Brooking said she was pleased. Council member Kristina Renslow stated that since the gas station is private property, the City can't control their parking procedures, but Aldrich said he would reach out to the company to ask. In terms of other concerns like noise pollution, Council member Bryan Belden said the City would likely have to wait until the police department responds to any complaints before the Council can enact any restrictions.