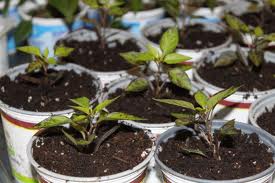 With the possibility of a hard freeze tomorrow night, there are ways to keep plants from dying before winter begins.
Thomas Jefferson Gardens Board member Jean Walker offers this advice for protecting potted plants.
"You can either cover them up with a sheet, (but) don't use plastic because plastic draws the frost in. Otherwise, you can move them into your garage where there is a warmer spot and move them back out. They should last for quite a bit longer."
Walker notes that fall mums are a hearty plant that are fine in colder weather, except during a hard freeze, then she suggests covering them up as well. A hard freeze is typically 29 degrees and lower outside.