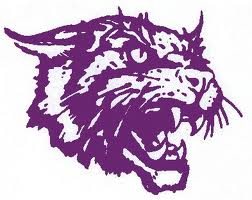 West Central Valley football competed on Friday Night against one of the best teams in the state of Iowa in the Underwood Eagles, and unfortunately couldn't contain them as they fell by the score of 49-7.
The Wildcats tried to get off to a quick start out of the gate, but the Eagles had different plays as they were able to put a bunch of points up quickly, as they raced out to a 49-0 lead by halftime. The Wildcats were able to put up a touchdown in the second half to not go scoreless in the final game of the regular season.
Underwood was fantastic on the ground during the night, as they were able to pick up big chunks of yards while the Wildcats weren't able to establish much of a run game in the first half of play.
The Eagles improve to 7-1 on the season. Under the direction of first year head coach Jim Lindsay, the Wildcats made a lot of improvements as the future gets brighter. The Wildcats finished the season with a 1-7 mark.